Masturbation is a natural and wonderful way to connect and learn about your own sexuality, but what about self-love while in a relationship?
According to online studies, a lot of couples masturbate but keep it a secret from their partner. So what is it about women wanking that makes us still think it is something to hide?
Let's look at how a situation could be perceived.
You're feeling horny—a sudden urge for sexual satisfaction overcomes you and your partner isn't due back for hours. You pop in the shower for a bit of sexual alone time only to be caught in the act when your lover comes home unexpectedly early.
Think about how this would play out. Would you be embarrassed? Would your partner be angry? Do they even know you sometimes take yourself in hand?
One view which might be problematic is if your partner then feels inadequate like they can't fulfil your sexual needs. Or they think your libidos don't match, or you're not attracted to them anymore. All of these things are a lot to put upon a quick need to orgasm because the urge took you.
Whilst in some relationships some of the above might be true, most of the time we just feel horny sometimes. And that is fine! And if you communicate well with your lover, it could be a wonderful tool to open up about your sex lives, your passion, what gets you going.
Oh… I was thinking about you today…
Oh yeah, what were you thinking?
Well… just how fucking sexy you are…
Oh yeah, what did you do about it…?
Then guess what, instead of it being something you hide, it can be something you share and celebrate together. Imagine knowing your partner skipped off to the bathroom during their lunch break to have a little fiddle and then told you about it. You really could really ignite your love-life through the joys of individual masturbation.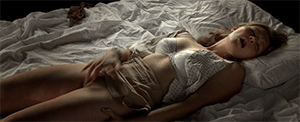 What about a little masturbation challenge?
I dare you to make yourself come before we meet this evening at the restaurant and then tell me all about it. Slip me your soaked panties as proof…
Worries, taboos and fears surrounding masturbation have too long thwarted and robbed us of a beautiful and natural dimension to our human experience.
How many of us admit to masturbating in a relationship?
According to the wonderful folk at TENGA who set about doing a huge survey on the masturbation habits of people worldwide, it turns out we still lie to our partners about our masturbation habits.
84% of people said they masturbate in a relationship but only 59% believed their partners were aware they did. And when asked if they thought their partners masturbated alone, only 58% of men believed their partners masturbated and 67% of women believed their partners would.
When asked if they'd be comfortable with their partners masturbating by themselves, 83% of respondents said yes! So it goes to show that we are keeping secrets for no good reason at all!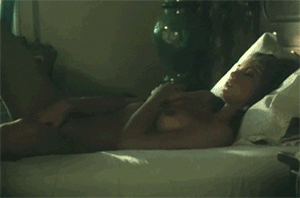 Almost all of us do it, almost all of us have no problem with our partners doing it, so why not have that conversation today and get it all out in the open.
Good communication around sex and masturbation can really increase your overall intimacy and give your sex life the boost and honesty it deserves.
The pros of masturbation in a relationship
Getting in touch with your own body and how it works can surely only enhance and complement your partnered sex life. While there is actually relatively little research on masturbation and relationships, what the evidence does show is that masturbation levels aren't really affected by being in a relationship—they are more likely to complement sex in a relationship rather than be a substitute for it.
"Masturbation improves self-confidence, reduces stress, and helps you sleep better," explains sexologist Emily Morse, creator and host of the podcast Sex With Emily. "These widespread benefits are largely unknown, so we often can't understand why our partners would need to please themselves without us."
Evidence also suggests, particularly for women, that masturbating to orgasm by yourself actually enhances your orgasmic ability and potential with your partner. In this study in The Journal of Sexual Medicine, almost 2,000 women were surveyed on their masturbation habits while in a sexual relationship. It was shown that if women align their masturbation techniques and bring some of their methods into their partnered sex, this does indeed elevate the orgasmic potential with that partner. Which brings us back to that all-important and most fabulous side effect of having a good old rummage in your own knickers—orgasms! And to educate yourself first and foremost about what makes you climax is an essential part of making your orgasms mind-blowing.
Masturbation is natural and a perfect way to enhance your sex life.
Of course, we are huge fans here at FrolicMe—we always want you to indulge shame-free and fully commit to loving yourself in every way. If you struggle to open up a dialogue with your partner around self pleasure, watching one of our women masturbating videos might be an excellent way to do just that. Especially one of our more 'instructional' female masturbation videos like Over and Over with Luna who talks you through what feels good and where she likes to be touched. This could be a great way to initiate a discussion on how you or your partner like to explore your own bodies.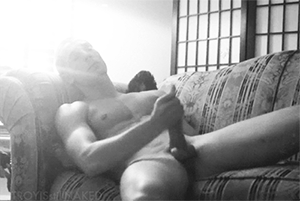 We also love this beautiful men masturbating video, I Remember, featuring Sylvan which shows the object of his desire is his partner, who he is remembering making love to and fantasising about meeting again. This is such a lovely film to watch if you ever feel insecure about your partner and their masturbation habits. They worry that if they're doing it without you, does that mean they don't fancy you? Well, we'd suggest, on the contrary, chances are the very person they are picturing and fantasising about is you! And the even better news is, your sexual fantasy porn world is exactly that, yours to explore as you see fit and a healthy bit of self-love only makes this world better. Enjoy browsing our full collection of female masturbation and enjoy watching some hot men masturbating videos.
Go on, indulge yourself and see how the glow spills over into other aspects of your relationship.
We were pleased to discover TENGA's masturbation survey and hope that it sparks more studies into masturbation to normalise and encourage self-exploration.. We are big fans of TENGA products as you can see in this review of their masturbation eggs.