DING DONG - Film
Steamy and sensual sexy striptease video
Comment
Oh yes, ding dong hello to 2019. If this isn't a cheeky sexy way to welcome in the New Year with the gorgeously naughty Luna cavorting before us in this erotically charged sexy striptease porn video I really don't know what is.
This video is all about slow sensual striptease fun, tease and eye-catching sexy feminine form with an intoxicating mix of exotic, erotic and just pure sexually naughty. Mix erotic nude dance together with the delights and raw enjoyment of beautiful intense self-pleasure this is a wonderful way to party through and into the New Year. It will make you feel so good too.
So when needing a body to entrance and delight, who better to give us a taste of exotic dancer than the lovely Luna with her Brazilian vibe and lithe, gracefully toned body which loves to move and dance.
So sit back and enjoy the chilled fun and titillation of this sexy little scene, here to capture your mind and get you in the mood.
From the opening moment, Luna steals the show in this sexy striptease porn video. The music and tempo take you from cheeky fun through to very sexy and horny as she takes her striptease further and shows us how arousing it is to enjoy some personal self-indulgent female masturbation as she fingers herself to a very hot wet and real noisy orgasm. There is nothing fake about her pleasure and the real sexual energy she personally enjoys.
So here's to a very happy, healthy, and very pleasurable 2019, from all those behind the scenes at Frolicme to you our very avid supporters and members. I do hope you continue to enjoy so many of the erotic videos and sexy films that are on their way with many new features and developments that we will be launching on the site very soon. We have had so much fun making them so that you can sit back do the same. Making sex fun again.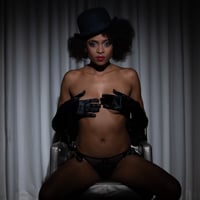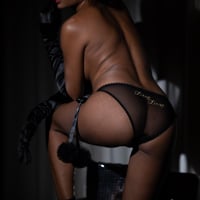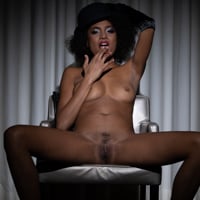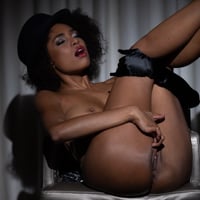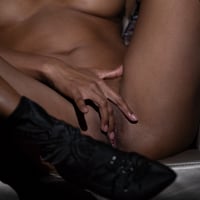 Other Films you may enjoy
Below is a selection of recently updated films and stories, just click on the image to view in greater detail