TWINKLE TWINKLE - Film
Sensual girls enjoy female desire as they frolic and fuck together in twinkle lights
Comment
Enchanting sex fantasy video of female desire. Created in a surreal environment of twinkle lights entwined delicately around lover's bodies. I hope you will agree that this is not only a perfect erotic video for this special festive time but it offers plenty of beautiful erotic imagery to feast your eyes upon. Filmed in a very creative and typical Frolicme fashion, it plays on the sensual beauty of female love. Intimate pleasure and female sexuality are wrapped in horny lustful sex.
Gorgeous real friends Emylia and Alexis frolic together amid the twinkle of delicate Christmas lights. There is a carefree spirit as they enjoy each other unapologetically. There is no shame in their lovemaking. Our beautiful sensual erotic lesbians kiss, stroke, touch each other as they seek each other's sensual desire. Delicately and tenderly seducing each other. However, this gentleness does not mean they don't engage in some real steamy fucking. There is such great chemistry between these girls. It is a pleasure to be part of their fun as we get to watch them frolic. As sensual sexy women, they both understand how to arouse each other. It's meaningful and seriously hot. There is a lot of naughty explicitness to their actions. 
The sensitive lighting together with their desire to arouse and pleasure each other has an ethereal quality. We can't not be enchanted with their bodies, entwined caringly and lovingly together. Their passionate moment is slow and measured as they take their time to enjoy each other and champion the focus of real female desire and pleasure.
A beautiful fantasy-filled lesbian porn that you will enjoy watching any time of the year.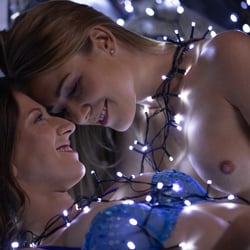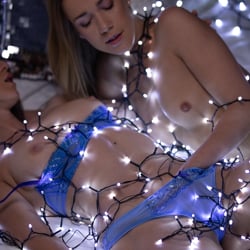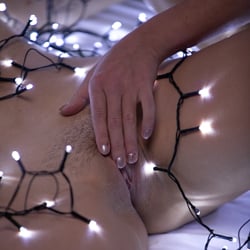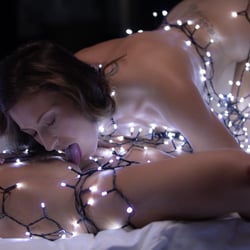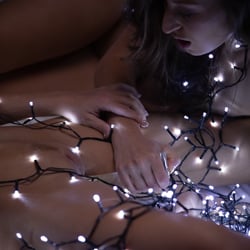 Other Films you may enjoy
Below is a selection of recently updated films and stories, just click on the image to view in greater detail