WHAT A VIEW - Film
Lovers enjoy some real hot sex naked in the bathroom
Comment
Real hot sex anyone? I'm sure you are all up for that. Well just to change the tempo a little from last week's erotic film here is a very sexy video of some great lovers enjoying just that. Here is a real hot sex film where you can expect a lot of nakedness, wetness, and some shuddering real orgasms.
It's a beautiful erotic film that captures how good real passionate sex can be between lovers and often in the more spontaneous of moments when the mood seriously takes you. On this occasion, it happens in the bathroom when Cherry and Ricky can't help but find themselves engaging in some intense and very real intimate pleasure.
The scene opens in the elegant surroundings of their stylish bathroom as they stay away for a few days enjoying some city delights. Waking up to some fresh morning scenes of the rooftops from their apartment they quickly find themselves catching the view of each other's bodies and their thoughts soon turn carnal. In a state of natural nudity, their caresses begin. Deep passionate kissing is hard to resist and their bodies respond to their growing desires.
Arousing each other with meaningful attention they build up a lustful interest, soon seeking the intimate areas, stimulating erogenous zones. Soon their actions become very physical with some horny deep fucking, grinding their bodies close to feel more intensity to their lovemaking. You can expect hot and very focused oral, deliciously arousing pussy licking and clitoris pleasure, with a very sexual focus on female pleasure. Very rarely do porn films portray such hot meaningful sex that you can relate to. Pulling their bodies deeper into each other, they culminate their sex closely, bodies entwined as they seek genuine orgasm release. Bodies shuddering in a natural oh so fucking sexy way. This is such a hot real sex video that is a definite must-watch.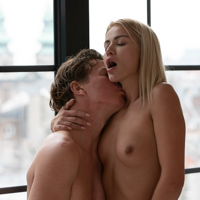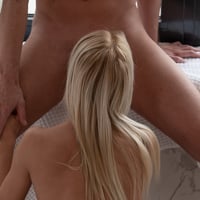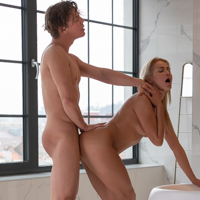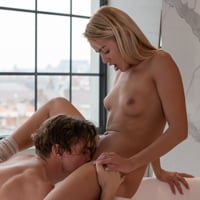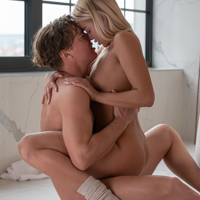 Other Films you may enjoy
Below is a selection of recently updated films and stories, just click on the image to view in greater detail