FEMININE JOY - Film
Women touch and pleasure each other intimately
Comment
Hands intertwine, mouths so close but barely touching, this erotic movie focuses on the anticipation of feminine intimacy. Our couple, Katy and Antonia, gaze into each other's eyes, longing and desire charged with erotic intention in this gorgeous porn video showing sensual lesbians making love. 
Leaning in, the girls slowly kiss, their tongues tangling seductively while they fall into a gentle rhythm, touching and feeling each other's beautiful natural bodies. Dipping her head, Katy licks Antonia's bare fingers, sucking on her hand and sweet supple skin. Nipples pucker and tighten with the soft touch of fingertips brushing ice over breasts as the exploration and arousal grows.  
Fingering and thigh grinding to climax, this is a glorious depiction of sensual lesbians enjoying the fun of temperature play, and sexually teasing each other. Tugging white cotton panties aside and slipping an ice-cooled finger between pussy lips, Katy and Antonia are having a wonderful time. Is there anything more arousing than hearing the sharp intake of breath and the gasp of your lover as you find the perfect spot… 
As our lovers' sexy adventures continue, it seems as though some heating up is required and what better way to get the temperature rising than engulfing your hot mouth and lips around her swollen, aroused pussy. Indulging in the most gorgeous sixty-nine position, feasting and pussy licking, these two sensual lesbians know how to give each other and us, a very sexy show. 
Full of hot pussy licking, and deliciously erotic finger fucking, this adult film showcases natural female sexual desire, real connections and the importance of healthy sex for women. 
A beautiful artistic porn video of real erotic lesbian sex between female lovers. It highlights the erotic beauty of sensual lesbians and their ease of connection with each other's bodies. We hope you enjoy this adult video of lots of sexy girl-on-girl pleasure.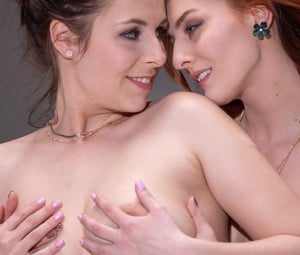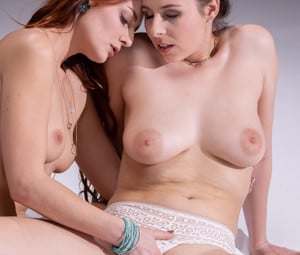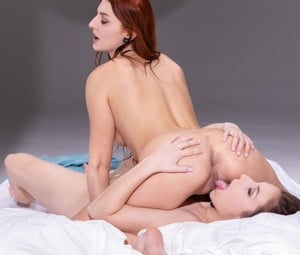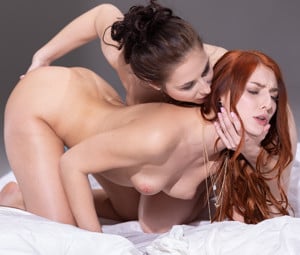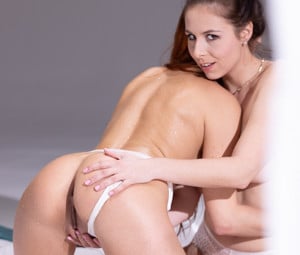 Other Films you may enjoy
Below is a selection of recently updated films and stories, just click on the image to view in greater detail