WATCHING HIM - Film
Natural masturbation sex movie as girl gets aroused watching boyfriend
Comment
This beautiful natural masturbation sex film introduces Jasmine with her new boyfriend, Romeo. Offering a delightful prelude to their steamy lovemaking in Vacation sex. It provides a delicious taster to their heated sexual encounter. It also helps to explain why Jasmine finds herself so horny watching her lover.
This online film softly focuses on the natural and satisfying aspect of female self-pleasure. It highlights the real issue of women finding themselves comfortable engaging in female masturbation. Knowing how to find stimulation as they touch themselves. Whether this is just with fingers or with the aid of a toy. It promotes women taking control of their own pleasure and when aroused, are comfortable to enjoy some intimate stimulation. This is certainly the case with this stunning brunette porn.
Time and again, we highlight the importance of masturbation and the benefits of orgasm. Equally, we also champion the need to be at ease in finding time to enjoy yourself, removing the stigma and shame that is so often associated with sex, masturbation and orgasm. Knowing how to pleasure your own body, in turn, helps with enjoying sex with others.
This is a gentle, elegant erotic movie for those who enjoy watching the softer side of our erotica but enough to certainly be teasing to the eye.
Jasmine sits quietly out of the heat of the sun and finds herself getting more aroused as she enjoys watching her new young beau. Feeling somewhat horny, she lets her fingers slip down to her pussy and into her moist slit and enjoys the sensation of arousing herself. It's a quiet outdoor sex film, of her enjoying the simplicity of natural masturbation. It stirs her mind and helps her focus on the pleasure of sex and the thought of sex with her hot Romeo.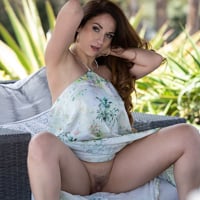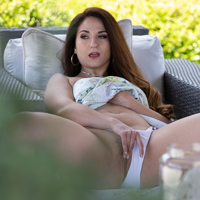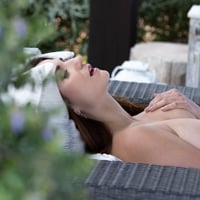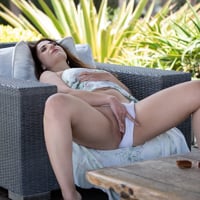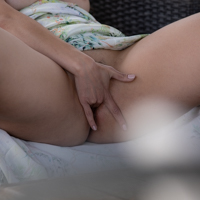 Other Films you may enjoy
Below is a selection of recently updated films and stories, just click on the image to view in greater detail