WOMANIZER FUN - Film
The pleasures of a quiet pregnant masturbation moment
Comment
Feeling oh-so horny! Something you might not get told by your midwife—the explosion of hormones rampaging through your body can often bring with it an uplift in your sexual appetite. With increased blood flow to your genitals, you might find that your arousal is accompanied by that glorious, engorged juicy sensation as shown in this pregnant masturbation video featuring the gorgeous Vinna.
It's often not until you are heavily pregnant do you realise what a wonderful stress relief it is to enjoy some solo pleasure, offering a much-welcomed release from less thrilling symptoms.
Lying back, taking the weight off your tired ankles and exploring this new and exciting landscape of your body, you'll be extra thrilled to experience more intense orgasms—perhaps more of them too! Watching erotic videos like this pregnant masturbation video will not only give you ideas on how best to achieve your pleasure but also that all-important permission to give yourself all the delicious, feel-good moments you truly deserve at this time.
It's also very likely your body is craving much more sexual pleasure—perhaps your libido has taken over that of your lover, so we say, don't deny yourself! Choose your favourite sex toy, here Vinna chooses the Womanizer clitoral suction stimulator, and take your sex into your own hands, relishing and connecting to that glorious earthy side of you at this unique and special moment.
Your breasts are more responsive, your nipples yearning for the flick of a tongue or twist of a pinched finger, and your clit too. Every touch is so much more intense and invigorating, it's truly one of the most wonderful times to take advantage of these increased sensations.
It is but a fleeting moment in your life so we want you to indulge, explore, tease and satisfy yourself in the most decadent way by casting aside all of your inhibitions and luxuriating in the joys of this pregnant masturbation video.
So get comfortable, let your pillows cradle you and give yourself over to your most orgasmic self…
Click on the link to the Womanizer clitoral suction toy, and you can shop in our LoveHoney shop with 15% off discount for being a Frolicme viewer.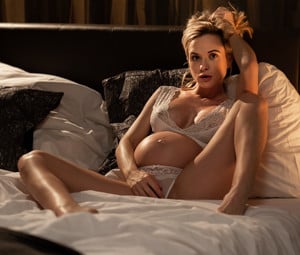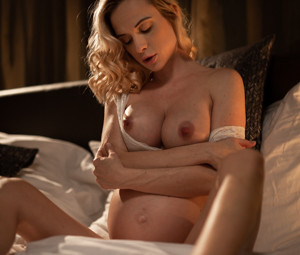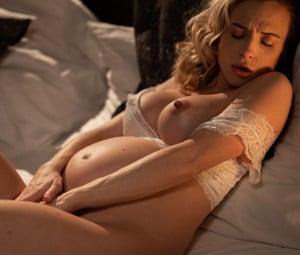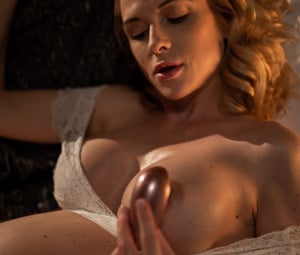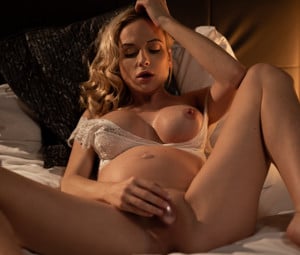 Other Films you may enjoy
Below is a selection of recently updated films and stories, just click on the image to view in greater detail