TOO PRECIOUS - Film
Sensual and passionate love video
Comment
TOO PRECIOUS is an earthy raw porn film that captures the moment two lovers meet again. In fact it is one of many meetings they have enjoyed since they first became lovers so many years ago. Both young and innocent at the time, their encounters and genuine passion for each other had not subsided even though each had taken on new partners in their life, they struggled to not rekindle that special attachment they both held for each other. Theirs was a first love that never subsided, and one that they reignited against their better judgement, theirs was a sexual connection they both new could never be replicated elsewhere, it was so different from others they had each shared.
The film and setting in this sensual and very passionate love video does portray an earthy quality, set within a pretty kitchen with its country, rustic feel, Rose the character in the beautifully engaging love video is depicted well with Satine, a girl with natural untouched beauty, beautiful porcelain fair skin, fine blonde hair and natural wisps of a hairy pussy. Max takes on the character well of her lover, his more muscular toned physique that has developed since they were first lovers, but still finding her body his to devour and pleasure.
The scene opens with the fumbling of legs, clothing strewn across the floor as you soon seen two lovers engaged physically with each other. There is no elegant scene as such, this is one of an instant need to be in and on each other. Whereever they have the opportunity they take it to feel their bodies naked again with each other. His need to possess her body is evident and his cock is quickly in her sweet soft natural body, pounding it with a pace and need.
To feel the understanding and the relationship between these two young lovers, read the fabulous story by our erotic author Ben Boswell as his brilliant words capture the moment perfectly, explain their special relationship and how they yet again found themselves fucking each other in an empty kitchen, re igniting their understanding of each other and owning each other's bodies once again.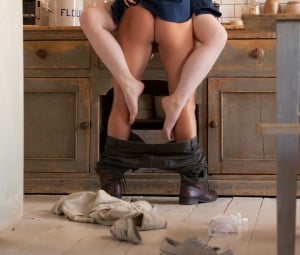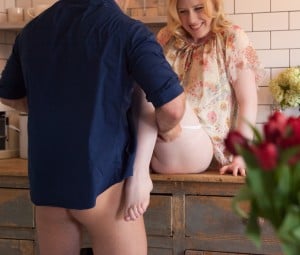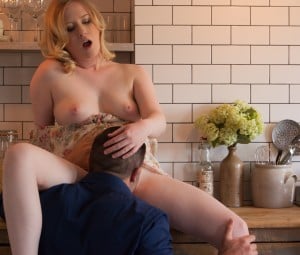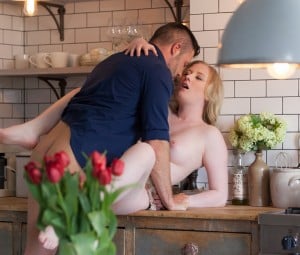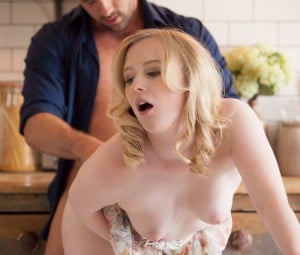 Other Films you may enjoy
Below is a selection of recently updated films and stories, just click on the image to view in greater detail