PEEPING TOM - Film
A peeping tom spies on two sexy lesbians through the keyhole
Comment
Who is the naughty voyeur now… see for yourself in this cheeky Peeping Tom porn movie. Do our naughty girls want to be seen, maybe? Do they even know someone is watching them? Isn't it such a naughty experience to know you might be being spied upon. Indeed, did these two very hot, gorgeously sexy girls know they were being watched as they groaned in pure blissful pleasure together? But our naughty Peeping Tom couldn't resist seeing what was happening through that keyhole and watching their intimate acts unfold as they exposed their bodies and engaged in beautiful erotic foreplay using their fingers and tongues.
Hearing the sound of laughter followed by a loud cracking noise, he stopped in his tracks and listened, straining his ear to hear the loud slap followed by the low female groan. These noises sparked his interest and were so horny and sexual he had to see more, straining his eye to see as clearly as he could, their bodies semi-naked, they writhed together with pleasure, each taking in turn to tease and stimulate the other, finger and play, wetting their hot pussies. He struggled to contain himself as his arousal grew more and more and provided him with his own personal gratification he clearly was after.
Enjoy watching this highly erotic and very beautiful, and engaging encounter. This Peeping Tom porn film is sure to be the first of many where tease and sexual arousal is gained through voyeurism porn. I believe a fantasy of many, and indeed the term, from the French voyeur, "one who looks," originates from the Lady Godiva legend.
Add to the erotic pleasure and enjoyment of this erotic film by reading and enjoying the naughty sex story that accompanies this film PEEPING TOM Story written by erotic author Charming Man, one of the many erotic authors I have had the pleasure of collaborating with.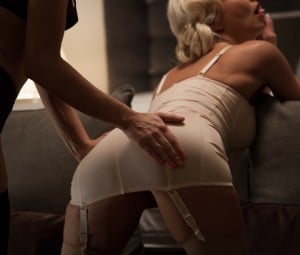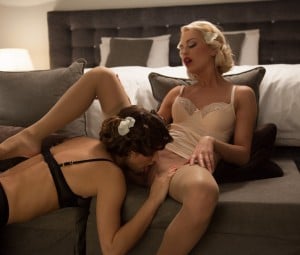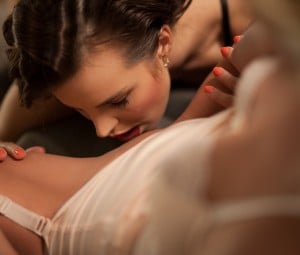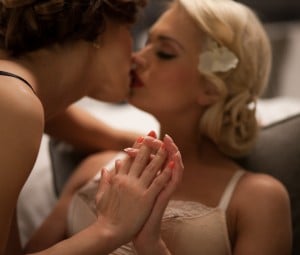 Other Films you may enjoy
Below is a selection of recently updated films and stories, just click on the image to view in greater detail