DAYDREAM - Film
Sexy film of couples outdoor lovemaking
Comment
A different outdoor lovemaking erotic movie for a different moment and this time a very pretty scene but still with some hot sensual passion with a gorgeous couple Georgie and Alberto. We first see the couple wander up through the trees together taking some time to kiss and embrace. They meander with little care in the world as they soak up some pretty rays of sun through the trees. This is a sexy video of couples lovemaking. A very hot couple they both are too. Georgie a naturally voluptuous girl and Alberto designed for providing women with a lot of pleasure with his incredible big cock.
So with the sun shining it was hardly surprising their actions quickly turned very sexual as they touched and held each other. Clothing was soon explored as hands and bodies revealed. There is one simple requirement, to make love and fuck each other outdoors.
Real couples don't necessarily want to wait to get into a bedroom, they don't need the privacy or confines of their room, they want to feel the intimacy of their lover and when feeling aroused their need and horniness is evident.  So with dresses hitched, Georgie found her man very intent on pleasuring her. Their horny outdoor sex was needy but not rushed with enough oral fun to ensure both were aroused before some deep rhythmic fucking began. And like many real lovers, their fucking was halted to apply a condom so he could cum deep inside. A spontaneous soft outdoor couple sex video.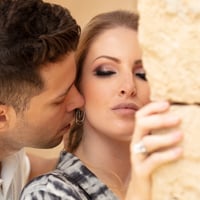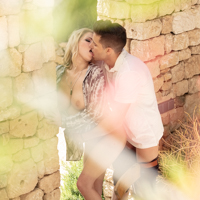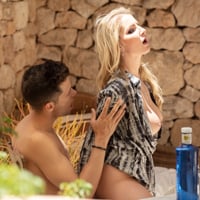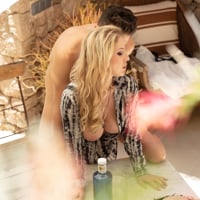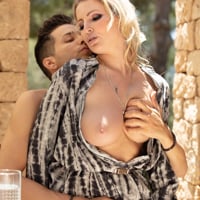 Other Films you may enjoy
Below is a selection of recently updated films and stories, just click on the image to view in greater detail