I WANT HIM - Film
Beautiful natural voluptuous blonde in outdoor masturbation video
Comment
This week's erotic movie features the lovely Georgie in a prelude to her outdoor fun with a very horny Alberto. Set in the Spanish sunshine, Georgie finds herself getting far too hot and aroused in the heat of the day, stripping open her clothing it also brings about some naughty pleasure as she enjoys some girlie feminine me time, teasing and stimulating her shaved pussy and clit to a very enjoyable orgasm.
Let's not forget that when girls get horny they like to play with themselves too and in this video, that is exactly what she does. Sat down in the hot sunshine wearing a very easily accessible dress the gorgeous natural Georgie gives her pussy and big tits some serious focus and enjoys a sexy quickie in this female masturbation video. We shouldn't be surprised to think women are not always in the bedroom when they want to let off some vulva steam. In fact being outdoors with some warm air circulating your private parts are enough to get you feeling that some extra finger time is needed. What a wonderful way to enjoy that time alone. A true natural way for your body to embrace the orgasm release that comes from some delicious fingering. 
Set in a pretty private courtyard, the scene is perfect. Opening her legs, Georgie uses her fingers to stimulate her pussy folds, rubbing and stroking her outer lips before focusing on the intense pleasure of clitoral stimulation. Fingers slip easily into her pussy allowing herself to wank on them using her natural juices to act as perfect lubrication over and around her clit. As she heats up she cheekily enjoys cooling herself on some melting ice adding to the sensual pleasure she engages in as she pleases her body.
So here's to the girls and some shame-free fun of masturbating. Not only is it healthy, it hugely pleasurable and looks so sexy too.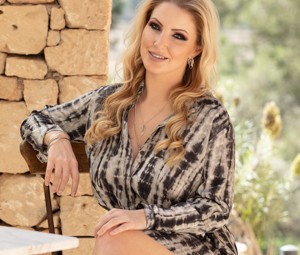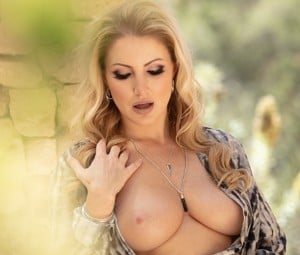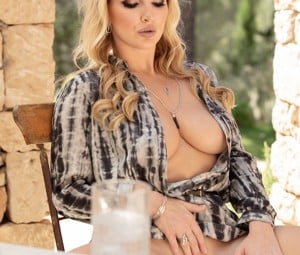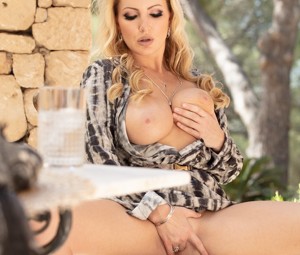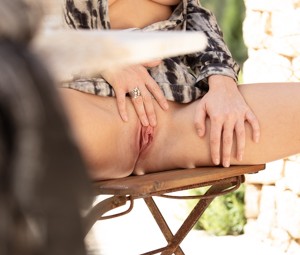 Other Films you may enjoy
Below is a selection of recently updated films and stories, just click on the image to view in greater detail