DOMMED - Film
Elegant female dominance porn film
Comment
In this elegant female dominance porn film, our beautiful submissive takes her role further as she willingly enjoys the dominating manner of her lover. Poised perfectly awaiting his wishes, she moves towards him ready and complicit in their role-play. With ball gag bound tight across her mouth, her eyes do all the talking as she looks wantonly at her lover Ricky. Her body signals are strong as she enjoys being taken, while still restrained at the mouth muffling her initial moans.
This blonde porn film isn't necessarily for those who like their lovemaking too soft, as it does feature some hot kinky sex and soft BDSM. There is a strength in his manner as he gives Rhiannon the dominating desire she enjoys. He takes charge, owning the moment while holding and moving her just where he wants her knowing it triggers her sexual energy and lust for him. She offers up her submissive side in a manner that yields an excitement to their steamy passion.
Being dominated by a strong man who knows what he is after can be a huge turn on for many women who are submissive in their lovemaking. The art of being dominated and taken purely for pleasure where the role is clear is deeply arousing, stimulating a raw sexual instinct and thrill. Being submissive in the bedroom is a choice people make for that moment in time to add an intensity and excitement to their sex. Giving your other partner the balance of power to fuck you as they wish, with their knowledge and understanding of your pleasure, playing out a role purely for the sexual need.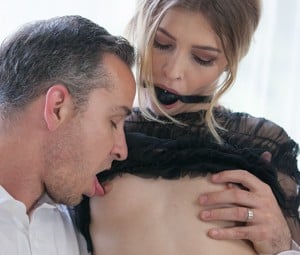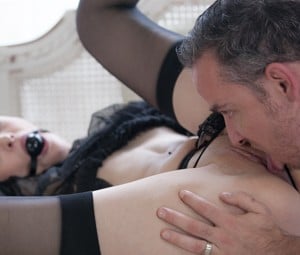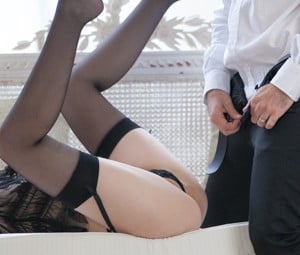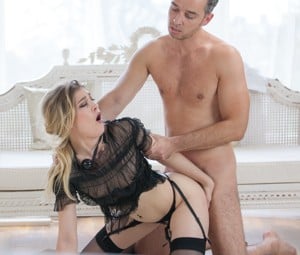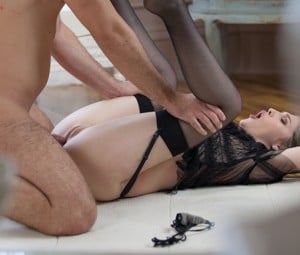 Other Films you may enjoy
Below is a selection of recently updated films and stories, just click on the image to view in greater detail