ROOFTOP LOVERS - Film
Glorious morning amid the rooftops sets the mood for horny morning sex
Comment
As the fresh morning air awakens our lovers, we catch a peek at their charming location as they cuddle together amid delightful rooftops. Casually relaxed with each other, their natural, easy-going vibe is the essence of this sensual erotic film of horny morning sex. Soaking up the scene of those precious early moments before the hustle and bustle of the day with the rising sun glinting off the city, Ricky and Jenifer chat amiably with their coffee, flirting and hinting that they might take things back to the bedroom. Our couple take little persuading to take their carnal pleasures out of sight and the passion quickly builds as the two can't keep their hands off each other once back inside.
Casual knits and low-slung jeans make this an easy sensual flow and the arousal is instant as they continue the seduction indoors. Passionate kissing and devouring each other they are clearly hot as hell and desperate for horny morning sex in the sensual glow of the low early sun.
Ricky begins by kneading and licking Jenifer's voluptuous breasts, feasting and devouring her nipples circling with his lips and tongue until he drags off her black cotton panties to continue his delicious breakfast of Jenifer and her hot wet pussy.
Jenifer writhes and bucks beneath his attentions, he's an expert at knowing her body, her responses and these two fit together perfectly, bringing each other to sexual heights and indulging every sexy whim. The desire swells and mounts until at last, Ricky shucks off his jeans and plunges his thick hard cock inside Jenifer, fucking her hard and deep just the way she loves.
A gorgeous portrayal of that special moment when the day can wait as you sink back into the bedroom for some gloriously hot and horny morning sex.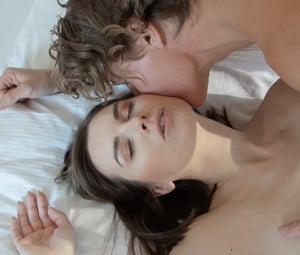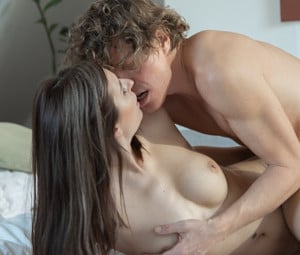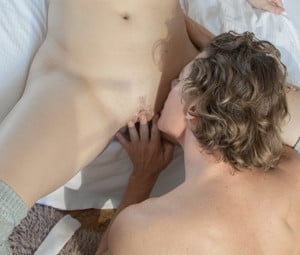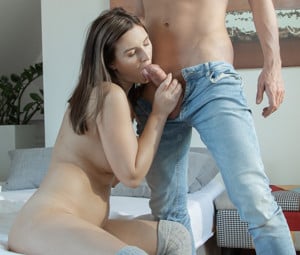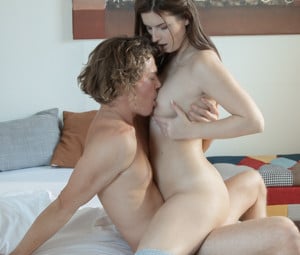 Other Films you may enjoy
Below is a selection of recently updated films and stories, just click on the image to view in greater detail