MR BIG - Film
Naughty couple sex video
Comment
This erotic film is entitled Mr Big, for no other reason than the fact this gorgeous man was born to satisfy any girl and he certainly does do that so very well in this very sexy adult porn film. Deliciously steamy and absorbing, he ensures the lovely petite Sicilia enjoys the full extent of his horny hard cock and leaves her content and very satisfied indeed.
Set with the bedroom of his elegant high apartment within a hot Spanish city, this sexy film is all about the evening mood, the great sex and 2 gorgeous bodies wrapped around each other. It captures the youthful and delicate Sicilia who is taken in and seduced by the strong masculine body of Juan. The combination of these two bodies is very stimulating to watch, her beautiful naked body encased by his, it is exactly what you would expect of a naughty couple having some serious sexual fun. The sex well you really do want to be there as you see how he fingers her petite shaved pussy and turns her on. It's steamy and intimate with plenty of gorgeous graphic sexual imagery to get your mind racing.
Ok, so you can't miss the great moment in this film when the lovely blonde Sicilia takes his big dick in her little hand and begins to wrap her delicate mouth and lips around him. Oh my, can you imagine how good that feels, both in her mouth and pussy. He really was made for this world of naughty pleasure and I am delighted to capture him on film for so many to enjoy. Not only that, he is such a gorgeous boy too! Sure you might have noticed that sexy little tattoo on his left buttock. If not, make sure you keep an eye out for it next time you watch this. They really are a very hot sexy couple to watch.
The erotic story by Anna Jaye Wild MR BIG STORY will certainly get your mind in the right place before watching this naughty couple porn in action. Enjoy!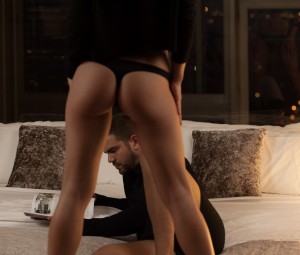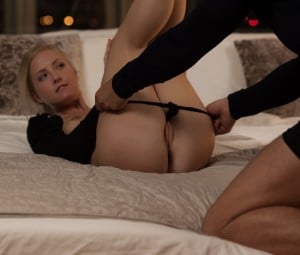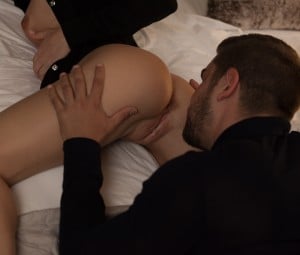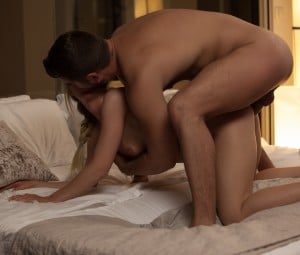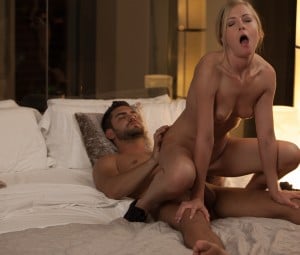 Other Films you may enjoy
Below is a selection of recently updated films and stories, just click on the image to view in greater detail