LAST TIME - Film
Woman's own pleasure, a natural female sexual solo
Comment
Healthy sexuality with a focus on pleasure is an enriching aspect of being who we are. We should all be able to enjoy sex in its many forms, through expression, arousal and orgasm. And in doing so, there should be no guilt or shame.
We must strive for breaking the taboo surrounding sex to ensure we can enhance our lives in a healthy, sexually positive and fulfilling way. In this erotically charged female sexual solo film we see a positive way of expressing and focusing on the personal pleasure we can enjoy. It encompasses the glorious joys of masturbation and self-pleasure and the natural beauty of our naked bodies.
As Emylia luxuriates in the large armchair by the fire, we can see she is thinking about something that causes her to pause… As a finger reaches to her neck then pearl earring, we realise she must be picturing something erotic. Her touch shifts from playful to sexy and we just know she is about to indulge in some female masturbation play. She begins to explore herself, smoothing her hands over her gorgeous body, stroking her nipple and watching it tighten and pucker with arousal.
Her underwear is exquisite, tiny pearls in the detail on her lingerie mirror those beaded around her neck. She is a goddess as she seduces herself, flames flickering, and as her fingers reach down to tug at the puff of pubic hair on her mound, we know she is on a path of pure arousal and lust for herself. How lucky are we to witness the sight of a woman indulging so unashamedly in her own passion and pleasure, fucking herself from behind while we watch on, mesmerised by the erotic display unfolding before us.
The black and white style of filming really enhances the mood of seduction in this female sexual solo encounter. Artistic porn, both arousing and absolutely stunning, we adore this erotic sex video and its moody lustful tone.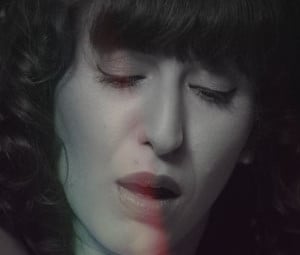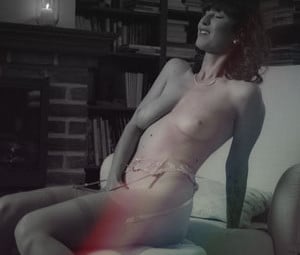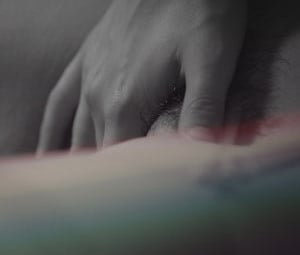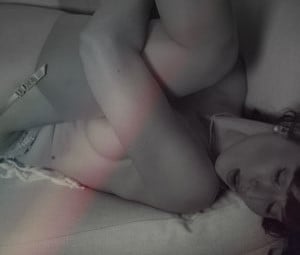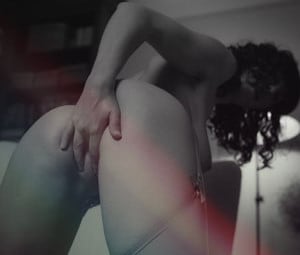 Other Films you may enjoy
Below is a selection of recently updated films and stories, just click on the image to view in greater detail