DIVINE PLEASURE - Film
Divine sexual pleasure video
Comment
The one you have been waiting for following the very sexy film about ORGASM DENIAL here is the much-awaited follow on where you get to enjoy the delights of seeing Sienna get fucked as she remains hands bound to her thighs, helpless and unable to move and wearing her slave collar and nipple clamps in this soft BDSM porn film.
ORGASM DENIAL was so much about the foreplay, the tease, the anticipation and the sexual pleasure derived from her being restrained and having a masterful hand be in control. So much of the enjoyment of our sex is what is in our minds, finding ways to extend and enhance that personal excitement and sexual pleasure can trigger a far more intense thrill. Having reached that moment of saturated bliss Ryan ensures he moves in and quenches his desire for the naughty nude blonde Sienna he has enjoyed all this time.
Oh the pent-up frustration created from all the foreplay is so evident that he does not hold back in his need and Sienna with the chance to finally receive his cock deep inside after all the temptation before.
So be prepared for this naughty erotic film to send you straight in, with the opening scene of heavy fucking from the off. Still bound and restrained, the lovely Sienna is restricted in her moments and is at the mercy of where he wants her. Moving her body in different positions to ensure he can fuck her just as he wishes. The sexual pleasure on their faces and particularly Sienna's is intense; this is an erotic video you would love to step into and receive just some of the horny pleasure they are enjoying.
To enjoy this erotic film to its full extent, find yourself the 40 mins needed to watch ORGASM DENIAL first followed tightly behind by this intensely arousing sexy film and let yourself be drawn into their kinky sex.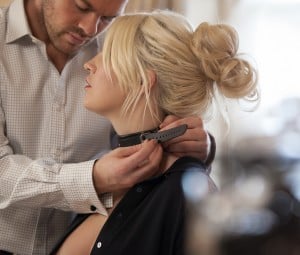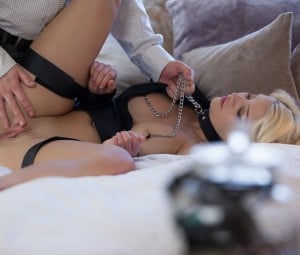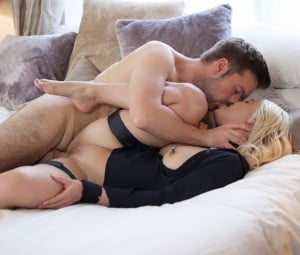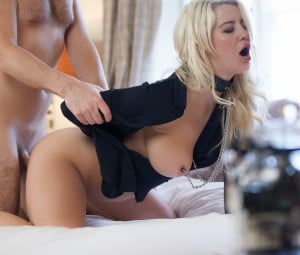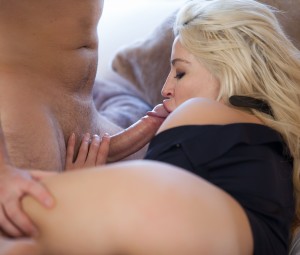 Other Films you may enjoy
Below is a selection of recently updated films and stories, just click on the image to view in greater detail