YOU LOVE IT - FILM
Sensual lady fingering herself
Comment
For those of you that have been asking me for MORE long legs, stockings and lots of gorgeous naughty fingering, you're going to really enjoy this sexy film. Enjoy every second of Lena enjoying her body and big tits as she moisturizes her lovely long legs prior to putting on her stockings and pretty lace panties…but we soon learn who might be on her mind as she does so, and who is enjoying a leisurely bath. Maybe all this naked fingering pleasure was more of a show for her pretty lover.
This erotic sex movie certainly enjoys celebrating the lustful vision of the female form. Beautiful elegant nudity from the start as we see the very sexy naked Lena enjoy trailing her hands up her body as she takes the trouble to moisturise her skin.
Perched on her chair, she relaxes back while enjoying the sensation of the touch of her fingers over her skin. Her roaming hands soon respond to her naughty thoughts and find their way probing her naughty pussy before our eyes. Fingers start to tease and bury themselves as she continues to circle and trace her wet lips, fingering herself as she does so. Her body acknowledging the pleasure she is generating.
This sexy female masturbation film sets the tone for the follow on HOT & WET and why Lena is so aroused to venture towards the bath where her girlfriend is soaking. Before watching both this short film and the female bi film HOT & WET do take a read of the fabulous story by Mark Saint Gardens which is seriously hot and a lovely arousing tease for anyone who enjoys wet erotica. It's sensual and captures beautifully the softness of women playing together while understanding the erotic vision of the wet kink. When you do, feel free to leave a comment too!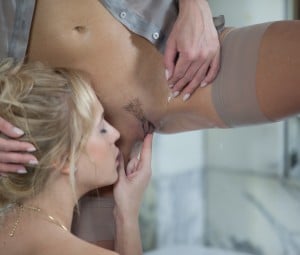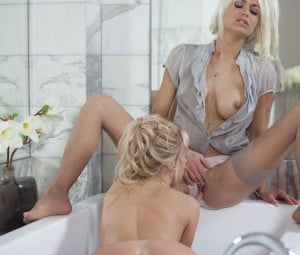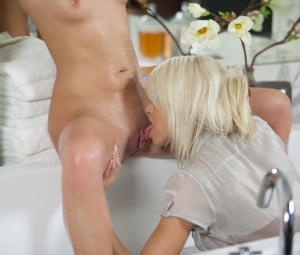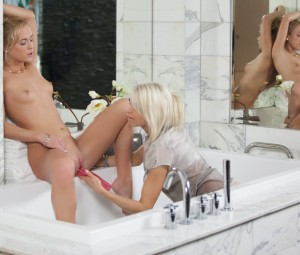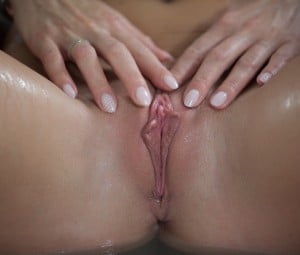 Other Films you may enjoy
Below is a selection of recently updated films and stories, just click on the image to view in greater detail