TAKE A BREATH - Film
Lovers passionate quarrel turns into a scene of hot desire
Comment
Yes, it can happen, and we love it when it does. Those heated arguments that quickly turn into passionate lovemaking, as we see in this erotic pool sex film, can lead to some earth-shattering orgasms. 
Standing beside a beautifully lit pool, Nick and Julia's bodies are reflected in its glassy surface, the tranquillity of the evening disturbed as they are locked in a fervent disagreement. Julia gesticulates, waving her arms in fury towards Nick and their Spanish tempers flare, igniting the atmosphere while her elegant pale blue dress sways with the expressive movements of her body. 
Their heated energy is a stark contrast to the charming still night, and as Nick steps towards Julia, attempting to calm her burning rage by grabbing her shoulders, the pair tumble into the aqua-blue pool behind. They resurface, breaking the water tension and flipping it to sexual tension, and the mood turns with the shock of the unexpected dip. Nick and Julia burst into peals of laughter, racing each other to the water's edge as their fury dissolves into a raw, needy desire for hot pool sex. 
Nick easily pulls himself onto the side, and Julia grabs his thighs as she glides onto his legs, her hands running over his transparent, wet clothing. Reaching for his shorts, she unzips his trousers, teasing him with her fingertips and mouth, pulling his hard length between her wet lips. 
These two definitely prove the best way to resolve an argument is to give over to their animal instincts and fuck their way back into each other's good books.  
The intensity of their lust builds, and they make their way into the apartment, tripping and scrambling to get their bodies entwined. Dragging off their wet things and clambering to fuck, this is a feisty display of raw emotion at its best. There's nothing like a long, hard orgasm to pull you out of a negative headspace. 
An exciting, passionate wet porn film of electric lovers with great chemistry. We hope you enjoy this pool sex scene with the wonderful Nick Moreno and Julia Rocca.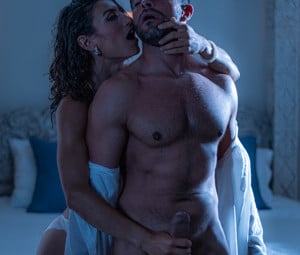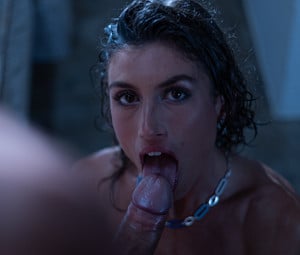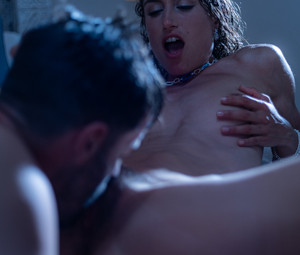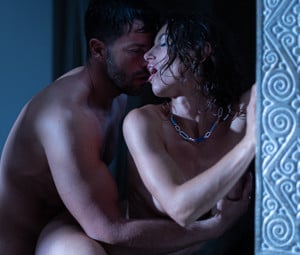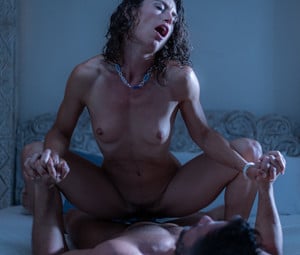 Other Films you may enjoy
Below is a selection of recently updated films and stories, just click on the image to view in greater detail