RETURNED - Film
Temptation and desires of forbidden sex
Comment
This is a beautiful forbidden sex video all about the sexual taboo of lusting after your stepson. A porn video that I have been waiting to publish for some months now, and can't wait for your reaction to the sexual chemistry between this gorgeous couple… MY RETURN is the continuation of PRELUDE TO HIS RETURN, where Lucia has to satisfy her twitching pussy while her gorgeous young stepson is out on his morning run.
She finds him completely irresistible in her thoughts and struggles to keep her mind from constantly focusing on the young wild young man who has found himself in the home she shares with her older husband. Taking over her every thought but her desire for such forbidden sex is so strong. She finds herself powerless to stop the encounter that she knew was so wrong. A sexy erotic movie featuring these two forbidden lovers, he, young with all the physical attraction of youth, she older but passionate and wanting. Within moments of the scene opening in her bedroom, her hands are working up his young athletic torso and soon has him naked and hard in her midst, his horny desire too tempting for her to resist.
There are some very strong hot, and passionate moments in this very sensual lovers' forbidden sex scene, with lots of hands and tongues everywhere, licking, devouring each other and finding ultimate pleasure. He soon has her bent over and taking her deep and fully, before she straddles him on the chaise longue, their bodies and mouths locked in passion as he pounds her pussy. Full of beautiful erotic imagery, with some very graphic moments, this is a naughty but elegantly explicit scene, which will certainly be up there as one of those favourites.
The story has been written by one of our erotic authors Moxie Darling, do have a read of the erotic tale RETURNED before watching the soft porn film and enjoy the craving she has within her for this horny young man. Find out more about Moxie Darling's published work and bio within my Erotic Authors page.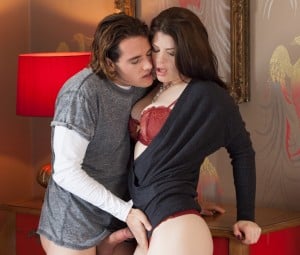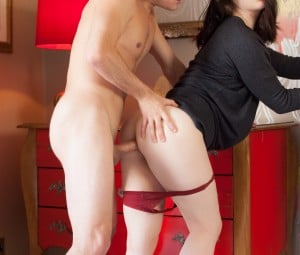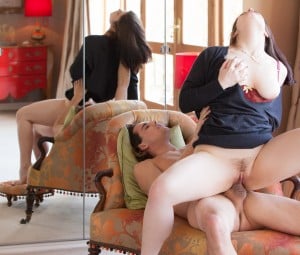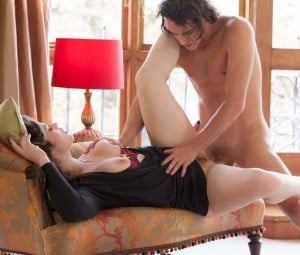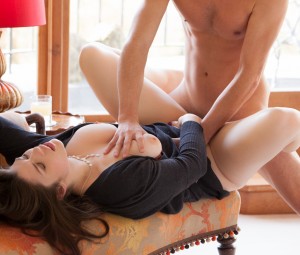 Other Films you may enjoy
Below is a selection of recently updated films and stories, just click on the image to view in greater detail