SEX TAPE - Film
Real sexy couple create their own explicit sex tape
Comment
There has for some time been a fascination over couples who have produced their own sex tape. A hot, intimate moment in time captured on film for posterity that can be enjoyed over and over again. And why not have that memory in full colour of those naughty antics you have experienced to heighten future lovemaking moments. Filming together is a wonderful opportunity to play the exhibitionist and voyeur sex all at once with your trusted lover.
We watch here as our real-life couple Andy and Baby Nichols, set about creating their own explicitly naughty sex tape in this erotic movie.
The show begins with Baby adjusting her camera but we soon find out it's her lover Andy who is doing the filming. Shot in stunning high definition, he certainly has the professional touch as he sets the camera in the perfect position to capture all the action.
The couple can't wait to get their hands on each other and no sooner than we call 'Action' they race to embrace the first scene in their sex tape.
Baby, naked already is treated to some glorious pussy licking and then tipped up, legs spread as her lover feasts on her sweet ass. The pair make sure to give the best view of each different position so they will be able to see every sexy detail when they watch later snuggled up on the sofa in a post-coital haze.
They leave no combination of sex moves untried in this gymnastic display of their loving. Enjoying every part of the bodies they know so well, they are truly in tune with each other as they fuck and take the pleasure they so intimately share.
And all that's left to say as the curtain falls on this delicious sex tape filming is, 'it's a wrap!'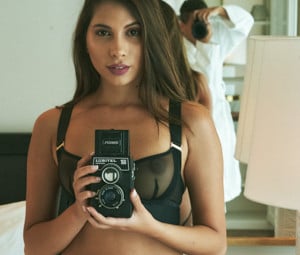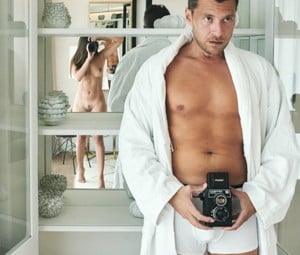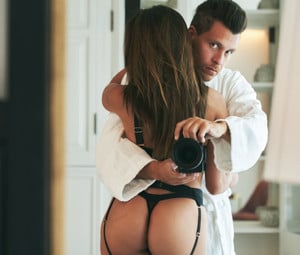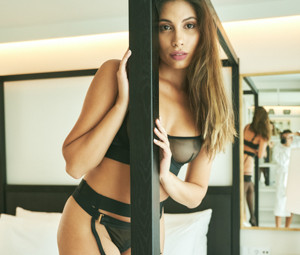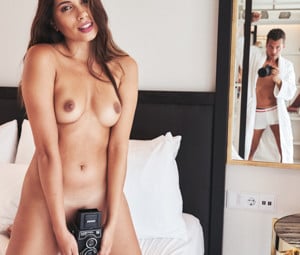 Other Films you may enjoy
Below is a selection of recently updated films and stories, just click on the image to view in greater detail