PLUGGED PLEASURE - Film
Enjoying butt plug pleasure
Comment
As you are all such a naughty bunch, this film will put smiles on the faces of all those lovely members that have emailed asking me to produce some naughty bum play.
As you will see from this very sensual film, I have indeed listened and chosen for you a most beautiful one to feature. For many the pleasure from engaging in your other naughty hole can be truly immense and heighten the intensity of sex thereafter. Here I wanted to focus just on how elegant anal play can be and provide a perfect prequel to the follow on ANAL ADORATION.
Taking her time in her candle-lit boudoir one evening, the gorgeous Saskia takes great pleasure in preparing herself for her special arrival, adorning herself to ensure she looks exquisitely erotic. Perched on the edge of the stool she takes her time drawing up her crotchless tights which frame her bottom to perfection, allowing just enough peachy flesh to be deliciously revealed.
Looking every aspect the gorgeous sexual being she is in her black shapely lingerie, she begins to tease her body with the special toy left for her. The sparkly butt plug is her main focus and she treasures it in her hand, before rubbing it seductively between her lips and feeling its cool smooth exterior. Moistening it as she does she then bends her bottom delightfully before us so she can gently enjoy the feeling of it penetrating her gorgeous bum. With careful thrusts she begins to work at the feeling of being stretched and her moans only reinforce the pleasure such a toy as her muscles clench around it.
With her lacy black mask on and her hair tied back in a ponytail she climbs onto the bed and awaits with anticipation for her kinky man to arrive. Enjoy the story of this film and the follow on ANAL ADORATION by Nicci Haydon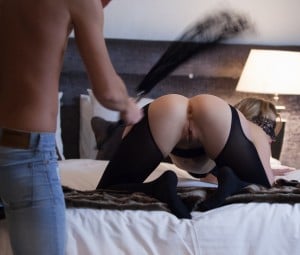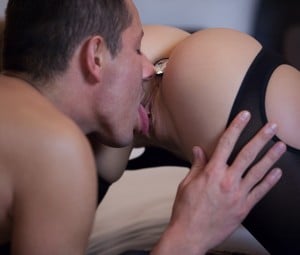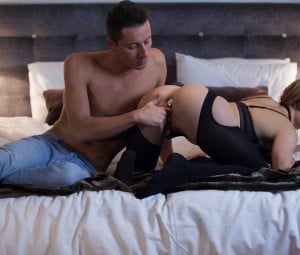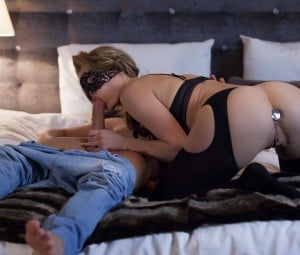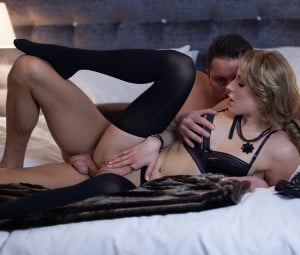 Other Films you may enjoy
Below is a selection of recently updated films and stories, just click on the image to view in greater detail