SPANK ME - Film
Female enjoys getting beautiful sensual spanking
Comment
Erotic arousal can take so many forms and finding yourself in a situation where all the focus in concentrated just on your bare bottom for a beautiful sensual spanking has to be pure heaven and is sure to trigger much light BDSM pleasure.
In this artistic porn scene, we delight in the pleasure of Natty's gorgeous rounded bottom, which is soon revealed and undressed as she lays across the lap of her lover Sylvan. Her simple cotton dress is hitched up to her waist to reveal her pretty pale fleshy bottom ready for special attention. With gentle sensual movements caressing over and around her bottom, tenderly rubbing and massaging her skin and shape the feeling deep inside her begins to build. Sylvan continues to caress in a loving manner, rubbing and massaging her skin attentively with his hands warming the area and encouraging sensual pleasure.
Then with the carefully administered focus, he artfully warms her skin further, bringing the blood more to the surface with some delicate beautiful sensual spanking. This is not done in any other way than to ensure that split moment when the impact of his hand generates a deeper tweak of pleasure mixed with the tender loving movements he makes over her pink flesh.
Knowing her love of this and seeing the pleasure with these sudden surprising quick movements he continues to arouse her skin with each spank adding a rosy pink glow as his palm leaves her skin. With her body aroused he slips his fingers into her wet pussy to feel her pleasure and ensure her orgasm continues to grow.
Then ensues a mix of internal fingering and massaging of her sweet buttocks as her orgasm climbs until the lovely Natty can release her pleasure around his fingers and enjoys the sweet sensation he has helped to create.
This porn film for women is a sensitive and loving focus on the pleasure a few naughty spanks can have in the right place.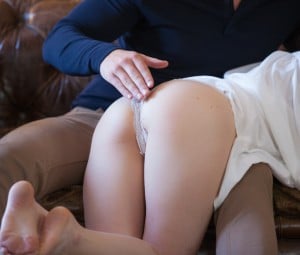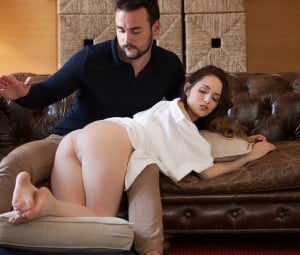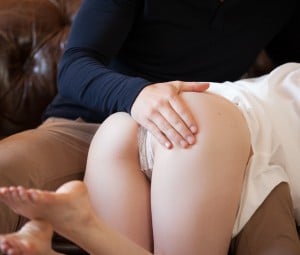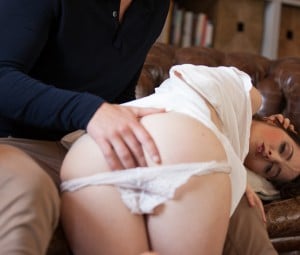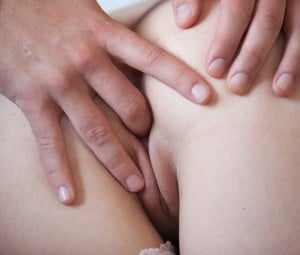 Other Films you may enjoy
Below is a selection of recently updated films and stories, just click on the image to view in greater detail