LAZY AFTERNOON - Film
The natural healthy pleasure of masturbating outdoors
Comment
Being cocooned and nestled in a hammock offers a beautiful way to help with relaxation and letting yourself unwind. Your body is gently rocked with a simple motion while perfectly moulding to your shape without any pressure. Certainly, could there be anywhere quite so heavenly than being outdoors as the fresh warming air gently caresses your skin as you expose your body and enjoy some intimate self-love.
Witness the pleasure of masturbating with the gorgeous Lovita, who certainly knows how to enjoy her body. She is so connected with her own arousal and it is wonderful to see someone feel so free and at one with themselves. To have that delicious moment alone, giving over to all her bodily whims and desires. Lovita has carved out a perfect lazy afternoon to herself to enjoy her own company as she sways in her hammock allowing her thoughts to drift to sex. Luckily for her, and us, she has had the foresight to bring her favourite smooth glass dildo to aid her sexual pleasures and it is tantalising and hot to watch it glide inside her lovely wet pussy.
Self-seduction is a natural and fulfilling way to explore your sexual desires and understand your body and what you like. And a great way to get you in the mood is to watch someone else indulging in the pleasure of masturbating, shame-free and absolutely absorbed. Letting go of your inhibitions and allowing your fingers and hands to roam until you find that perfect spot… right there.
We love to inspire sexual self-exploration and desire, and this female masturbation video is a perfect way to spend a lazy afternoon in the seclusion of your garden hammock reading your favourite erotic sex story and feeling that delicious arousal build until you have to put the book away and reach down… it won't be long until you too are enjoying the pleasure of masturbating.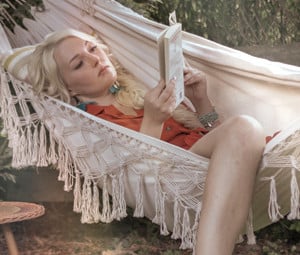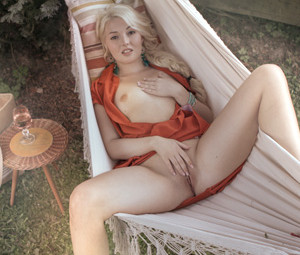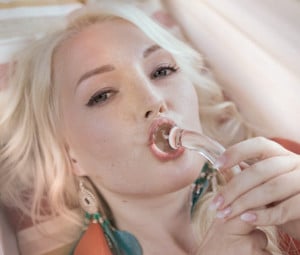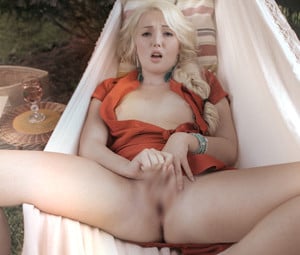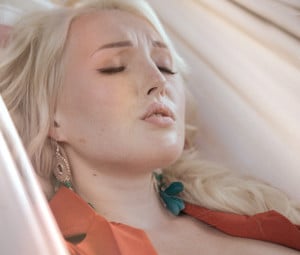 Other Films you may enjoy
Below is a selection of recently updated films and stories, just click on the image to view in greater detail