DOUBLE DIP - Film
Sensual and engaging hot threesome sex movie
Comment
From the moment we premiered this beautiful film, it was clear it was going to be one of our most popular threesome sex movie. With the focus being on the sexual interaction between all participants, we have introduced a deliciously balanced scene where everyone's pleasure is catered for. Three people completely immersed in the pure joy of pleasuring one another.
Let yourself enjoy this delicious triad of lovers with two very sexy men and one gorgeous girl entwined in a constant swirl of lovemaking which is both sensual and passionate.
The sensuality of the men tenderly kissing has proven to be one of the most erotic moments in this sex video. Rarely portrayed so sensitively, with real chemistry, and dare we say, love between the characters, this movie really has caused quite a stir among our members—just read the comments below. It seems we are crying out for some real sensual connection in our onscreen male relationships. We often see girl-on-girl action in threesome sex movies so why not let the boys have a chance? There are some delicious moments of shared passion, where hands brush against cocks, and the lightest of touches to a shoulder or hip really blur the lines between who is caressing who, which only adds to the pure eroticism oozing from the screen.
The erotic film rolls and flows as they weave their bodies intimately during some early morning sex. A continuation may be from their previous night of heated fucking. Waking up together rekindles their lust, and they continue with a gentle absorbing seduction as they caress and kiss each other into a hot ménage frenzy. There seem to be no boundaries to their touching—connecting effortlessly with subtle lovemaking, yet their lust for one another is so very evident as they play.
A truly sensual exploration into just how fabulous group sex can be. Explore more of our erotic threesome porn videos.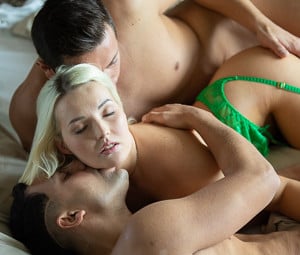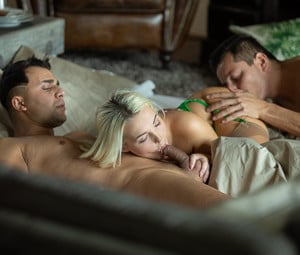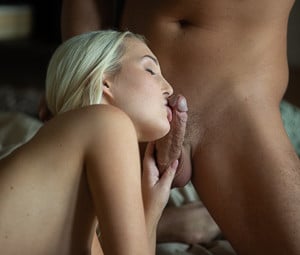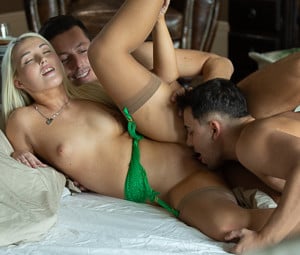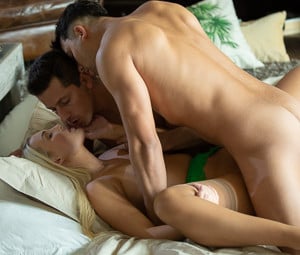 Other Films you may enjoy
Below is a selection of recently updated films and stories, just click on the image to view in greater detail