CUBAN CIGAR - Film
Beautiful lovers enjoying steamy sex together
Comment
A little tongue in cheek name for this latest hot erotic steamy sex film for you, but I am sure you will smile upon reading. Yes, the gorgeous Jesus comes all the way from hot sultry Cuba with a body we really didn't want to keep behind the shirt for too long.
There is something about a beautiful male torso that is so defined and toned, even sculpted to perfection that you have to admire and yes … most definitely touch and feel. Well, when the lovely naughty Carolina managed to slip Jesus out of his shirt her hands couldn't resist but wonder admiringly over his body, feeling those muscular defined elements that bulged and rippled under his skin. That together with the light that was burning through the glass windows of her apartment, highlighting the tones of his beautiful dark skin, presented a beautiful body. No wonder the gorgeous Carolina couldn't stop herself smiling, knowing the fun she was about to encounter with that great physique standing before her.
Dropping his trousers there was also the other god-like quality, his well-packed trunks immediately gave away the size of his big cock. Once naked the full extent of his body was on show for her pleasure and from then on his body ensured he gave her the pleasure she was after. From the sensual kissing to the pussy licking and oral, she enjoyed every aspect before his body lowered into hers for some at first slow, deep and careful passionate fucking.
This film is about the beauty of steamy sex, Carolina enjoying the perfect male specimen in that of Jesus, his dark, hot Latino body providing her with both the visual and the physical requirements to aid her delicious female arousal. This erotic film is gentle, passionate and involved, as two sexy lovers enjoy the pleasure of intimate lovemaking.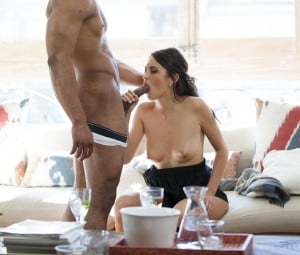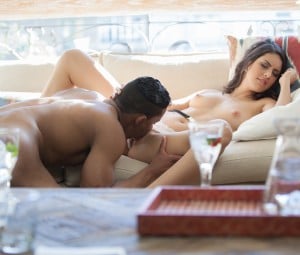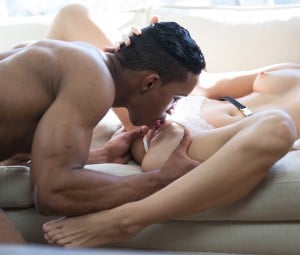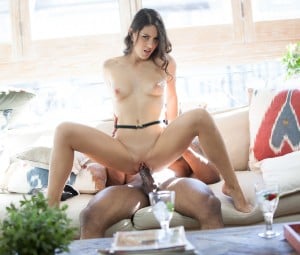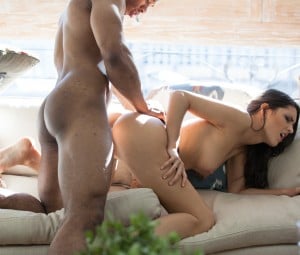 Other Films you may enjoy
Below is a selection of recently updated films and stories, just click on the image to view in greater detail