DOUBLE ENDED - Film
Beautiful girls enjoying natural girl on girl together in bed
Comment
Bold, fun, playful and full of beautiful feminine pleasure, this film is all about two girls Luna and Zazie enjoying each other in this elegant and beautifully filmed natural girl on girl scene. Both look fabulous as they flaunt their slender bodies to each other wearing deliciously provocative body shaping sheer and brightly colourful lingerie. They are clearly up for some fun and soon find themselves looking for physical intimacy together.
Smelling gorgeous, as you would expect, their skin soft to the touch, they each display sweet genuine affection to each other. Gently embracing, caressing and kissing each other into a passionate frenzy, their lips and tongues being aroused sensitive erogenous zones before their fingers search to pleasure each other's pussies. Girls show how in tune they are with each other's bodies, knowing how to stimulate both orally and manually their bodies during their intimate foreplay generating the heightened pleasure they both desire.
Jumping onto the bed the tempo really heats up as they take pleasure in offering more focused oral stimulation over their bodies, clitoris and pussy before they decide so much more fun can be had with deeper penetration rather than just by merely using their fingers and tongues. This is where sex with vibrators really can add so much more to couples pleasure whether lesbian, gay or straight. Here using a double-ended dildo offers the perfect sex toy giving both girls the deeper pleasurable sensation and sexual satisfaction they desire both individually and together and adding a new dimension to their lesbian natural girl on girl frolicking. Rather than just scissoring they can really embrace the double penetration, which naturally brings them both to a very satisfying and feminine orgasm.
A beautiful and arousing natural lesbian sex video that I am sure so many of you will enjoy watching.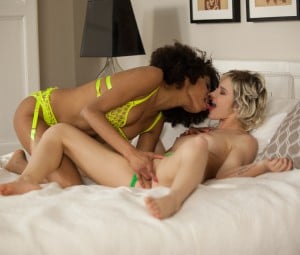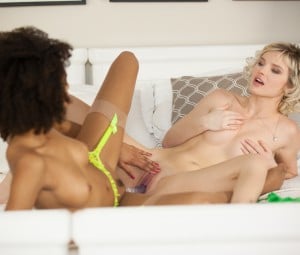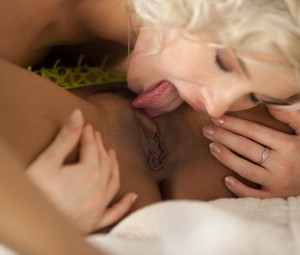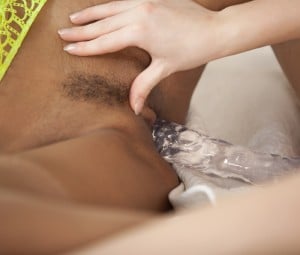 Other Films you may enjoy
Below is a selection of recently updated films and stories, just click on the image to view in greater detail