SPANKING HOT - Film
Female enjoys the pleasure of BDSM spanking in erotic dungeon
Comment
The thrill of the crop on flesh has been cinematically captured in this kinky, yet elegant portrayal of BDSM spanking porn. 
Sofia applies an extra layer of lipstick, her pearl necklace the only accessory to her nudity, before laying bare-bottomed across the wooden suspension wheel. Her exposed rump a delicious sight for all to see as she awaits her sexy punishment patiently, building anticipation for what is to come. 
This erotic video explores the pleasure received from butt spanking, which triggers the wonderful release of norepinephrine and epinephrine. Both endorphins are linked to pain responses, they increase blood flow and can enhance the sensation of an orgasm. 
Steve is the master of reading his submissive's bodily cues. He knows exactly when to apply the soft leather fronds, seductively trailing them over Sofia's quivering reddened buttocks, and when to switch it up with some firmer lashings. As her gorgeous skin begins to pink and rise from the rhythmic flogging so too does Sophia's cries of pleasure, revealing she is hungry to play her part in this BDSM spanking porn adventure. 
There's something so raunchy and hot in the way Steve caresses her burning flesh with a gentle sweep of this palm across her arse… pausing at the sweet dip of her crack to sink a finger into her fiery depths. The body responds to what it loves and Sofia's body loves a spanking. 
When she's flipped over to give her breasts and pussy a flavour of the sting of the crop, we witness Sofia's utter surrender to her kinky needs. As her pussy is whipped we see her widen her thighs, an invitation for more as she twitches and cries out, Steve grasping her firmly by the pony tail. 
Understood as part of human pleasure since the time of the Egyptians and Ancient Rome, as revealed in the Italian Tomba Della Fustigazione, named the "Tomb of Flogging" due to its erotic illustrations of flogging, spanking has long been used as a form of pleasure play, increasing intimacy and excitement during sex. 
Spanking also explores the powerplay in relationships and the thrill of giving over control of your orgasms. Oh to be at the mercy of your lover's ministrations. 
A beautifully rich BDSM spanking porn video to introduce the pleasures of kinky sex play, featuring the lovely Sofia and Steve Q.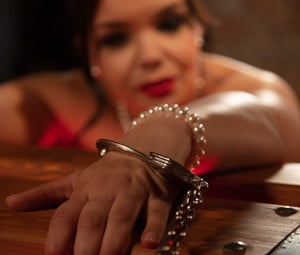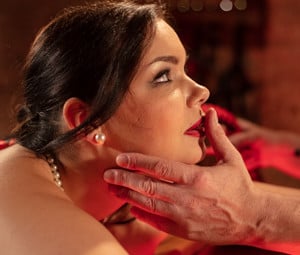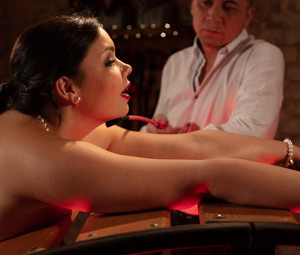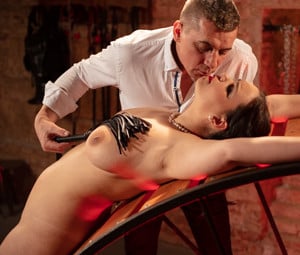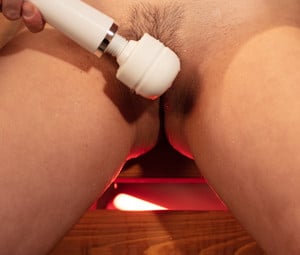 Other Films you may enjoy
Below is a selection of recently updated films and stories, just click on the image to view in greater detail