PICNIC - Film
Picnic couple enjoy outdoor sex in public
Comment
Having the chance to have some delicious naughty outdoor sex while enjoying a picnic in a public field is something many of us may has quietly enjoyed or even fantasied about. This gorgeous outdoor picnic sex video fills all of our naughty imaginations. Our two mischievous lovers Ryan and Ava finding what they believe to be a quiet spot in a field, seize the opportunity to fuck and play with each other, showing not a care in the world of who might see them. Filmed as if we are the voyeur peeking at their naughty actions yet not able to move away as we can't help but watch, the focus changes and blurs from that of distant to close up as if we can't believe what we are seeing but find it too arousing to not spy on the couple fucking in the outdoors.
Bedded down amongst the billowing grasses, there is a sexy tease as we only just capture their bodies writhing naked in the sunshine before we get closer to spy on them fully enjoying themselves. Naked buttocks are seen thrusting up and down in the open outdoor air they are both caught up in their own passion, so intent on their love-making they don't worry that anyone may see them in the field.
It is a pretty outdoor scene to watch as this pair cavort together semi naked. Ava's beautiful pert breasts bouncing as she straddles her man and rides him in the outdoors while her long brunette hair frames her face and body. The sex feels carefree and relaxed just as they are with some fabulous oral sex as they both enjoy each others bodies before some naughty fucking takes place on their picnic blanket.
Enjoy watching this naughty outdoor picnic sex video of her sensual naked beautiful body getting pleasured and aroused as she rides her boy to a sexy orgasm. Such a very pretty erotic film and yet so delightfully naughty.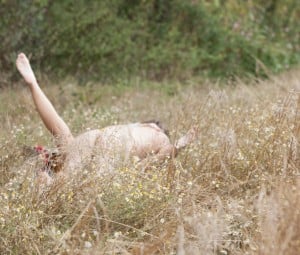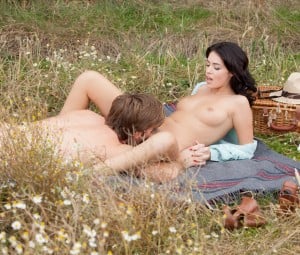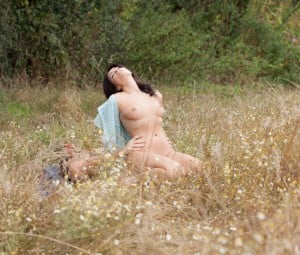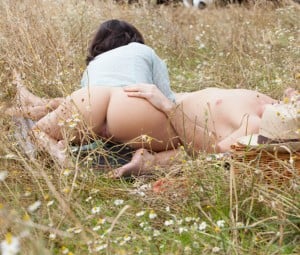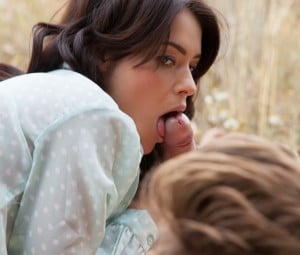 Other Films you may enjoy
Below is a selection of recently updated films and stories, just click on the image to view in greater detail