HOMECOMING - Film
Couple enjoy spontaneous relationship sex
Comment
A romantic couple porn video, we are pleased to publish this intimate erotic movie of the gorgeous Gia and Nick, exploring the beauty of passion in this stripped-back portrayal of relationship sex. 
Nick and Gia know each other's bodies, even clothed. Shared kisses quickly become more frenzied as their hands roam each other's waists and hips before grasping at the fabric of their clothes. The world spins by behind them outside the windows, but in this moment, it is just the two of them. 
A scene of erotic everyday intimacy portraying the heat and passion of romantic couple porn where the only agenda is shared love. It can be easy to forget just how important and exciting sex is in relationship especially you've been together for a long time. Why not rekindle that lust for one another safe in the deep familiarity of your lover's touch. These two know exactly what buttons to push and noises to make to arouse and delight one another. Great sex doesn't always have to be trying out new things and pushing boundaries, it can be just as hot and arousing when following the familiar rhythm that you know brings satisfaction and connection. 
This isn't a planned rendezvous or thought out date, this is a simple after work hook up at home with two people who know each other and their desires through and through. Break free of the stress and take the edge off after a long day at work by falling into your lover's arms just like our Nick and Gia. 
And what better way to end this homecoming than with a long slow kiss to seal the moment in love. 
This is an elegant soft porn movie, a quick-clothed romp, of a shared moment of desire between two partners. 
Enjoy watching this beautiful romantic couple porn video of two lovers exploring each other's bodies, kissing and fucking in the serenity of their city apartment.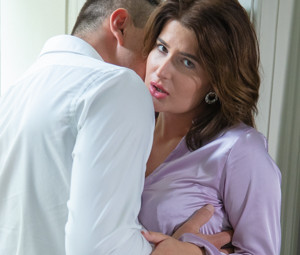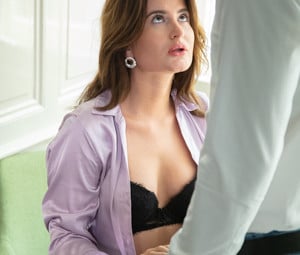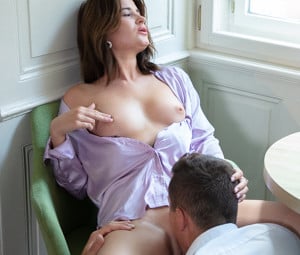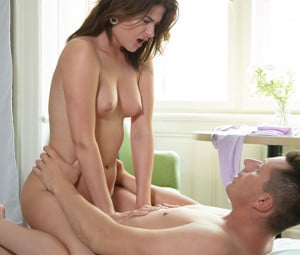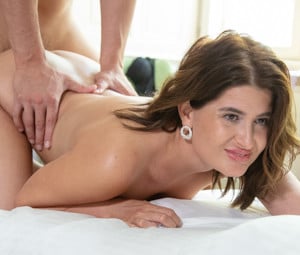 Other Films you may enjoy
Below is a selection of recently updated films and stories, just click on the image to view in greater detail