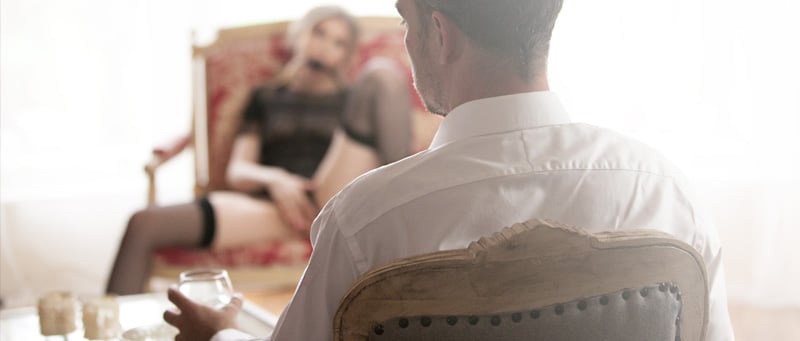 GAGGED & DOMMED - Story
Soft BDSM story, a lustful story of submission
Comment
Freya was comfortable in the chair, it was her chair when she spent time with Nick at his place. It was incredibly comfortable to be in it now, as she prepared for her show. She was a switch, but she preferred to be a domme. But with Nick, she had been a chameleon sexually, and she liked it!
Nick liked her in lingerie, so she shopped to find something new and sheer for this occasion. He liked to be teased, so that was her topping from below. Tana called her from the lingerie store to let her know there was something she might like. Freya was passionate about lingerie, and Tana was like her curator. As soon as she walked in, Tana waved the set for her, and they felt up the sheer material oohing and ahhing in sync. When she tried the set on and came out of the dressing room, Tana looked like she was about to cry. That was how Freya knew that she needed to buy the set, the handle of the bag even felt right in her hand when she left.
Especially now. She looked at Nick for a good long time, while he placed the ball and gag in her mouth. Eye-fucked him like she planned to be fucked later. BDSM was such a turn on for her.
But first.
He sat across from her. Her personal voyeur, the thought made her wet already. The ball was wet in her mouth, and her pussy was soaking as soon as she touched it. Her new panties were flooded, and she masturbated herself to keep herself at bay. Nick held his scotch and tried to be nonchalant, but she could tell from the way that the glass dipped and turned in his hand that he was just as hot as she was. She had not even looked at his crotch yet.
She did not have to.
The scent of her own arousal crept up her body, as she ran...
...to read the rest of this story please login or
register
to read the full story free.
Read all about the wonderful author: F. Leonora Solomon
You can also listen to this story