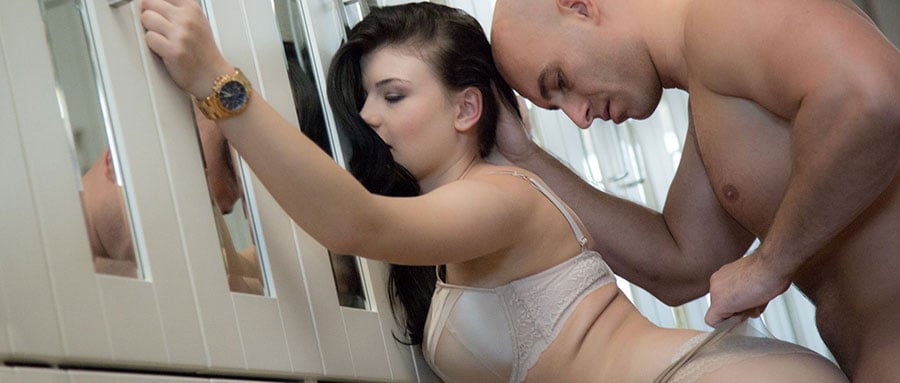 NO TIME - Story
Quick sex story – couples morning encounter with pictures
Comment
As I stood in front of the mirror getting ready for work I couldn't help but think of him—his gold watch lay on the counter, the same watch he wore when we first met at the black tie event for a charity. The fact that he even wore a watch was a little old fashioned and cute. I remember the way the cold hard metal pressed against my bare back as we danced. His firm hands wrapped around my waist and back holding me close to his body.
I grabbed it and put it on my wrist. My thoughts raced through all of the things I had to do as soon as I got into work, 36 minutes until a hot latte needs to be in the hands of my editor boss, 56 minutes until the first meeting of the day with the art director with his sexy story board, 1 hour 26 minutes until the conference call with Milan. That's the thing I hated about my job––the fact that I was always on someone else's schedule. There wasn't ever a day where I could be even a few minutes late. Beneath all of those thoughts there was one singular image that I couldn't suppress. My legs wrapping around his waist, pressing against his back as he thrust inside me. His grip as he holds my head and kisses me, making my heart feel as if it might pound out of my chest. His tongue as it explores my breasts, moving in circles around my nipples.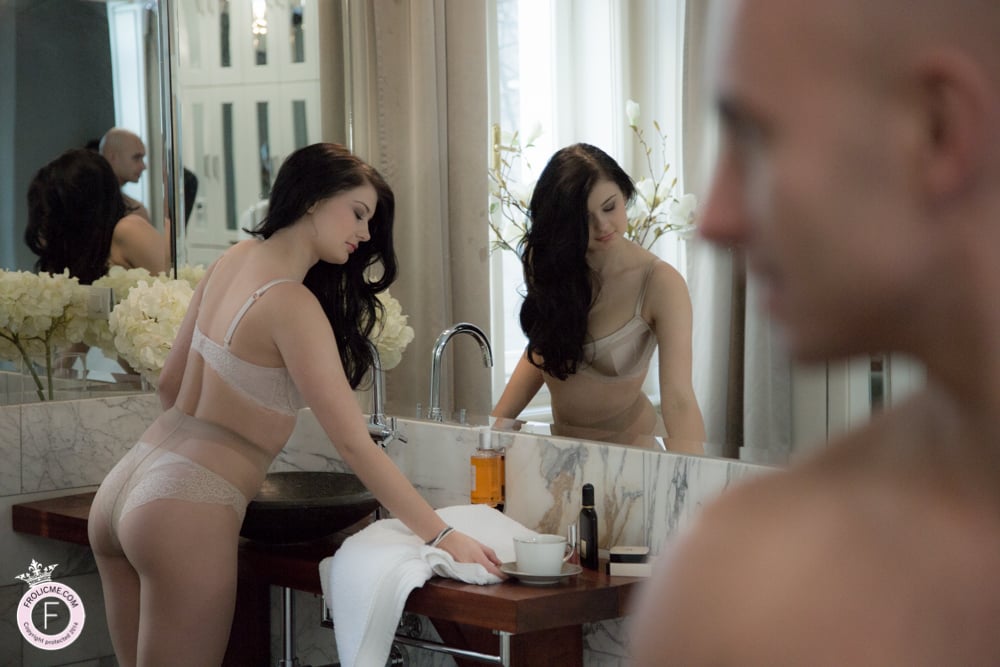 I sensed him behind me as I continued getting ready, his musky scent—still smelling like us last night. I turned to find him wrapped in a towel, holding a cup of tea for me. I smiled at his sweet gesture, looking into his dark eyes. Those dark and soulful eyes that first put me into a trance at the charity event. The same look he gave me when he passed all the other women surrounding me and took me into his arms to dance—I wasn't even supposed to be socializing, but he didn't care and at that point neither did I. Their was a romance to our sex – romantic sex, and I was an addict.
His hands lightly grazed mine sending a jolt of electricity that traveled across my skin pulling me out of my brief flashback. He let go of my hand and turned to head into the shower, dropping his towel and revealing the rest of his well-muscled body. His firm thighs, his perfectly round ass. I loved staring at his naked body—our relationship was full of passion and excitement from the start, it wasn't until our fourth date that we actually saw each other fully naked. It was well after midnight and an evening full of dancing, he took me up to his place and made me...
...to read the rest of this story please login or
register
to read the full story free.
Read all about the wonderful author: Alana Night