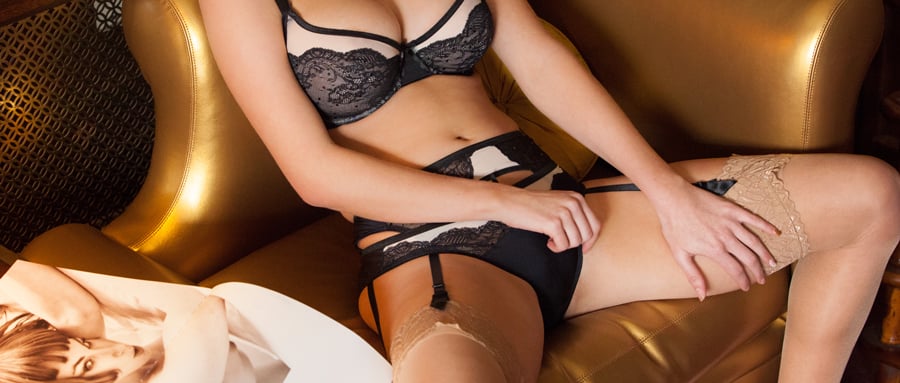 QUITE NAUGHTY - Story
Master and slave, a submissive erotic sex story
Comment
My God, what a beautiful cock he has. I'd love to crawl into bed while he's sleeping, slide between his legs and rub my hands up the inside of his thighs. I can imagine wrapping my hand around his balls, squeezing until he stirs. I wonder if he'd awaken or simply allow me to play, pretending to be asleep? I can almost feel his soft hairs tickling my lips as I brush them across his swollen sac, just seconds before I take them into my mouth, sucking as I wrap my hand around the base of his cock. The sound of his breathy murmurs as his shaft swells, his body shifts, allowing me complete access, would drive me wild with desire. Should I suck him, swirling my tongue in lazy circles as I caress his balls? I simply can't resist. I have to suck him, taking every inch into my mouth until the tip hits the back of my throat. The taste of him is so sweet.
My, I am a naughty girl, quite naughty indeed. What would my Master say? I simply can't resist. I know what you'd require of me. I know you'd love to watch as I suck him dry, licking every drop of his cum. Would you enjoy standing on the side as he rolled me over, shoving his dick into my pussy, driving hard and fast? Can you imagine his hand around my throat as his balls slap against my naked ass? Would you command him to thrust his dick inside my asshole? Is anal sex your kink?
You're such a bad man for giving me this book. You know I have my chores to finish before your arrival and I'm sitting here, longing for thick cock instead. I'm tingling all over. Are you trying to make me disobey you? Flipping through page after page, hungering, is pure torture, but you already realize how hot and wet I am. You know me too well. You want me to disobey so you can take me over your knees, spanking until I cry out. You love the power of BDSM sex.
Master, I miss you. I wish you were here, using me, whipping my body, telling me what a little whore I am. If you were here right now I'd drop to my knees, opening my mouth wide. I love your cock. All I want to do is please you, serve your every desire. I need your direction. I long to have you fuck me, remind me I belong to you. I miss the scent of your belt, the feel of the leather strap against my naked ass.
Whew. I can't do this. I'm tingling all over and sir would not be happy with me. I have work to do, rules to follow. I wonder if I would look so divine in pictures of just my undies? I could do model this way and share my wicked nature with others. Get up. Well, maybe I can take a few more minutes. After all, it's Saturday and Sir wouldn't mind. Would he? There's no way he could. The book is his gift. Sir has excellent taste. I know what he must be thinking, luring me into his world. He certainly knows what tempts me, but this has to be a test.
You're not allowed to...
...to read the rest of this story please login or
register
to read the full story free.
Read all about the wonderful author: Cassandre Dayne
You can also listen to this story