REUNITED - Film
A sensual MMF threesome is a feast of pleasured lovemaking
Comment
Sex is fundamentally about pleasure, and the joy of having more than one partner can surely only increase and enhance that pleasure. And that's exactly what's going on here in this sensual and arousing MMF threesome porn video where our triad of lovers Lovita, Edward and Don are reunited once more. We first fell in love with them and their gorgeous connection in Double Dip where we witnessed their joyful passion and appetite for one another.
The film opens with the stunning Lovita cherished so lovingly between her young beaus as they alternate with their soft indulgent kisses. Fingers move to touch so sweetly, Edward delicately arousing her soft feminine folds and with doing so, Lovita takes no encouragement to entice her charming men to bed. The natural chemistry of this sensual triad of lovers evolves where lines of sexuality become blurred and we're simply watching a beautiful tangle of bodies pleasuring and feasting, enjoying all aspects of their lovemaking.
Lost in one another and their own sexual fantasy porn, this menage is arousing in the extreme. Oh to be part of such a loving, intimate and sexy bond. The kisses shared, the moment when Lovita takes both her lovers inside while Edward eats her pussy and Don fucks her. Oh my goodness, the ways we can fit together and find pleasure is seemingly endless in this truly sensual yet very horny triad of lovers.
What makes this such a unique and special erotic porn film, is the obvious on and off-screen chemistry between the three, they are truly attracted to each other and this comes through with every caress and kiss throughout, right to the end where we are rewarded by a lovely display of intimacy and affection.
This beautiful scene is pure pleasure and connection exploring the joys that can unfold through some gorgeous sensual intimacy.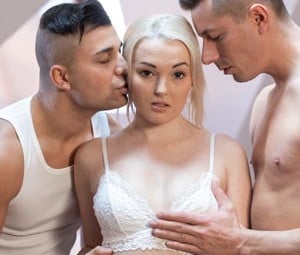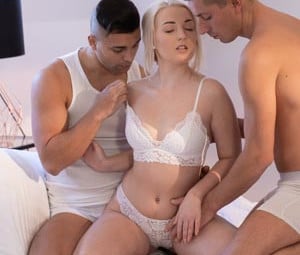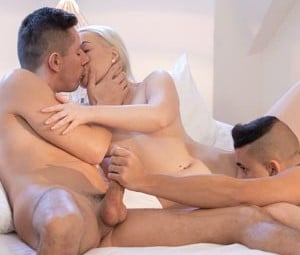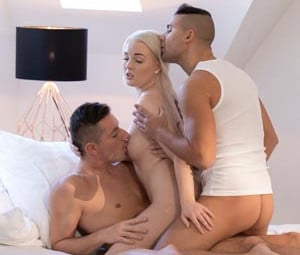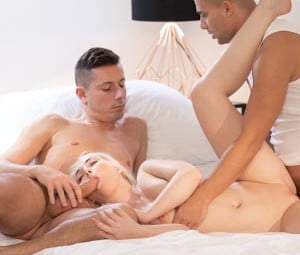 Other Films you may enjoy
Below is a selection of recently updated films and stories, just click on the image to view in greater detail