DOUBLE DANGEROUS - Film
Big-breasted blonde's lesbian fuck
Comment
Oh yes, bring on those girls in this gorgeously feminine and erotic film of a beautiful blonde with big boobs enjoying a very naughty but highly seductive lesbian sex with one of her girlie friends.
Venturing home together from a casual day in the sunshine, the girls are full of giggles and easy banter wearing only the skimpiest summer shorts, tops and sexy little bikinis. Once inside the cool of the apartment, they very quickly realize they are very much alone, the sexual attraction grows and the opportunity for some naughty sexy girl on girl fun very quickly materializes. With so much sexy flesh on show, its hard not to resist some tempting touching, and caressing with the impulsive kisses flowing thereafter. But that soon develops into far more as clothes are loosened and removed and they each lie back to enjoy each other's bodies. Pussies are fingered, aroused, licked and kissed. Breasts are exposed and particularly those of Lexi, the curvaceous big-boobed sexy blonde, whose body is so deliciously fondled, licked and caressed and all the time we get to enjoy their pleasure too.
This is a sexy film for you all with such intimate feminine pleasure being shared between the two girls, which I know both men and women will find very arousing. Girl's pleasure can be so sensual, intimate and loving as they explore each other's mouths and bodies exposing each other to such steamy sensations. Girls naturally know how their bodies feel and react to each other's tender touches, stirring those orgasms from within and offering such easy but very horny pleasure. Seeing two girls together always gets the boys twitchy and seeing Samantha and Lexi enjoy each other to the full will certainly arouse the boys in the trouser department.
So if you are a boy or girl who loves the sight of a sexy big-breasted blonde getting naughty with her girlfriend, this is definitely a film for you.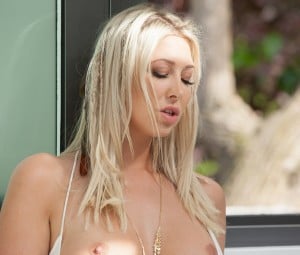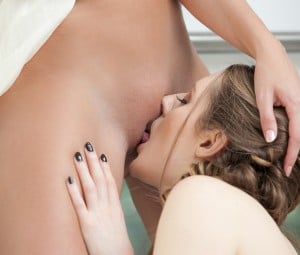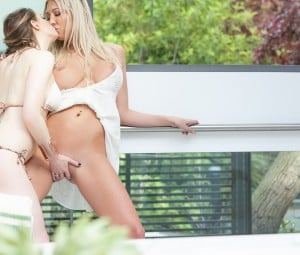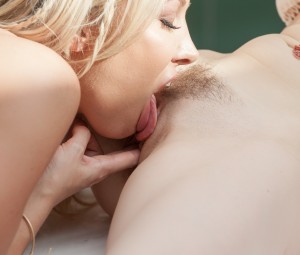 Other Films you may enjoy
Below is a selection of recently updated films and stories, just click on the image to view in greater detail