FUCKME NOW - Film
Sexy brunette enjoys spontaneous fuck with lover on the table
Comment
This latest spontaneous sex video is all about the thrill of an unplanned, caught in the moment romp. In this case, the gorgeous nude brunette Samantha and her lover Marc, begin their day with some very erotic and very naughty sex texting which results in them both rushing to get back to her house for some very impulsive sex.
The porn movie starts with them both arriving at a similar time to her home, where they walk straight into her kitchen for some instant kissing and sexy action. Like so many naughty consenting adults, the excitement and thrill of sex texting add a certain dynamic to their relationship. The out-of-the-blue moment builds anticipation, fuelling their mind with sexy thoughts and naughty imagery. The story features their texting, with the film picking up the pace when they finally meet at the house.
All the arousing explicit texting has left them both incredibly horny for fun and the desire for spontaneous sex as they can't wait to get into each other and shed their clothes there and then against her table. His deliciously ripped body is what she craved in her messaging, and she delights in removing his shirt to reveal his hard body for her to play with.
Just as they stated in their texts, they play out their desires on the table with her, resulting in some very naughty visual fucking and with her straddling her man. They are horny and turned on when they arrive, and thereafter the pace is quick and steamy. They don't want to wait and fuck there and then in the dining room, adding to the need for some impulsive, spontaneous sex scenes they crave.
If you love watching some good sexy kissing and lots of hard cock action, this spontaneous sex video is certainly one you will enjoy watching.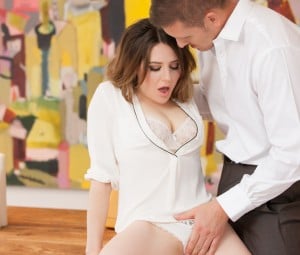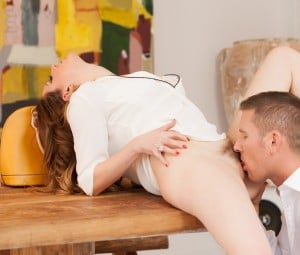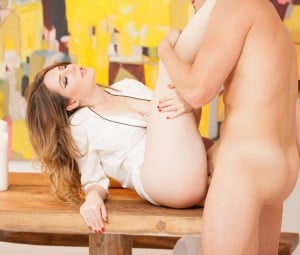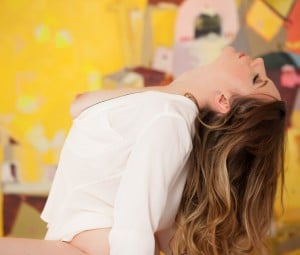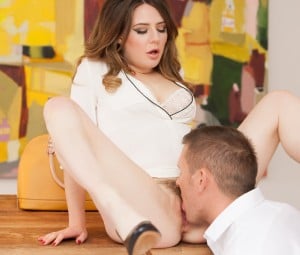 Other Films you may enjoy
Below is a selection of recently updated films and stories, just click on the image to view in greater detail