BUTT LOVE - Film
Woman enjoys some sensual solo butt love with a toy
Comment
For lovers of pleasure, there is much to be experienced, not only around the vulva packed full of pleasure-seeking nerve endings but exploring a little further to your butt for some personal butt love. Yes, butt play for some is a little more taboo than for others, but with careful consideration and plenty of lube is a delightful area to explore for an altogether different sensation. Sex toys such as this one used in our sex film here is a stainless steel dildo, a perfect smooth toy to enjoy anal penetration with the excitement of an anal orgasm.
A sensual moment of solo sex, Katy languishes provocatively on her chaise longue, alone and semi-dressed in just a waspie and stockings. Her lithe body relaxed and calling for pleasure. She reaches for her metal dildo, curved, weighted and shaped to stimulate all the right places for an internal massage and sensual butt love. With her delicate pussy lavished with plenty of moistened lube, it's primed and prepped perfectly for engaging in sex toy play.
The smoothness of the metal slips easily through her sensual, intimate folds, encouraging a gradual build-up through the moistened friction. Her lube is glistening as it casts a veil of protective moisture over her labia folds adding to the sensation of her personal massage with her toy and fingers. The solid weight is arousing her body she easily finds it slip between her fleshy lips, repeated moving in and out as she rocks on the hard surface. Getting more and more turned on, she takes the weighted end and eases it into her butt, spreading her cheeks as her arse stretches to enjoy the form. Sliding deeper, she loses her thoughts in this erotic sex video as the sensation takes over and she rides her toy, the curvature seeking just the right zone anally to give her that orgasm release she now craves. Explore more of our female friendly sensual anal sex films.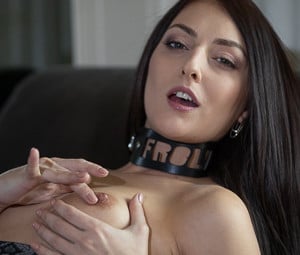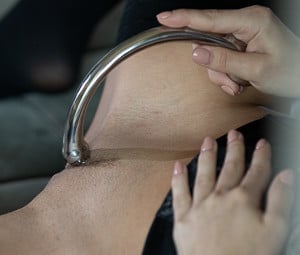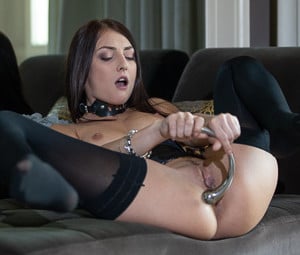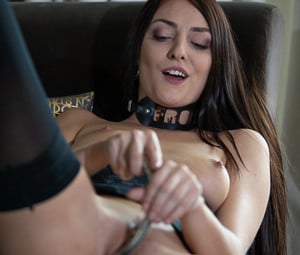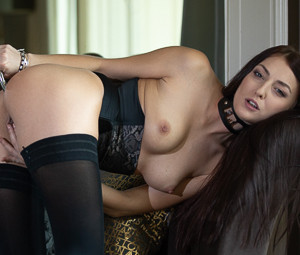 Other Films you may enjoy
Below is a selection of recently updated films and stories, just click on the image to view in greater detail