HER PORN - Film
Heightened erotic pleasure of producing her porn
Comment
Do you fancy starring in your own personal erotic film? An opportunity to capture special steamy moments on camera to enjoy over and over again with your partner. Can you imagine being the focus of her porn and sexual fantasies that arouse and tease, bringing heightened pleasure to your own very naughty sexual adventures. Who knows, this may be the catalyst to many more sexy films being made.
Is there ever a sexier prelude to a fuck than a lover roughly dragging off dress straps to expose sensitive breasts and grabbing them, kneading them, so we can be in no mistake about what is to come.
Baby takes control of the moment and drops before her lover, making full use of the watching camera.
And she begins—a slow teasing blow job, gently arousing the sensual connection between mouth and cock, knowing full well she is in control of the angles she wants to show. She highlights her best side, but then, gets lost in the moment of making her porn—letting go of her thoughts and inhibitions and that's exactly when the magic happens. Eyes watering as she forces Jesus's thick dick into the back of her throat, choking and gagging on it, taking him as deep as she can, knowing that glorious dick will soon be deep inside her juicy wet cunt.
With glimpses to camera every now and then, we know making her porn film is going exactly to plan for Baby.
When real arousal meets exhibitionism and tips over into sheer unashamed sex for pleasure, that's when we get treated to a show that turns us all on.
Wouldn't you love a camera following you while you fuck? Oh how tantalising to know you can go back to the hottest moments of your life and relive them whenever you feel like it.
And who could deny a sexy hot woman access to her porn?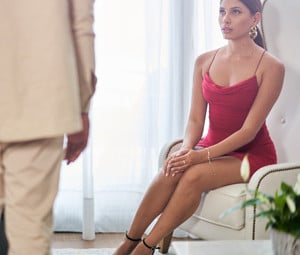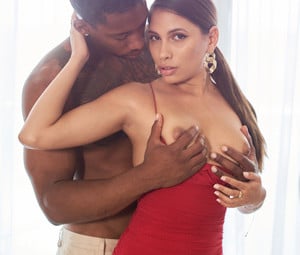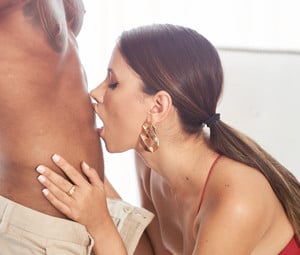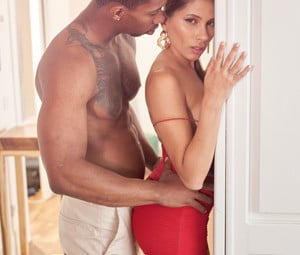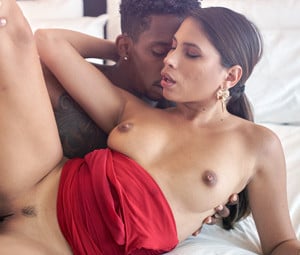 Other Films you may enjoy
Below is a selection of recently updated films and stories, just click on the image to view in greater detail