WE MEET AGAIN - Film
Naked natural lovemaking enjoying the heat of the fire
Comment
When thoughts of making love by the fire come to mind, it's hard not to imagine a scene such as this in our hot couple sex video. It's a moody, warm, intensely sensual cocooned environment with just the hint of soft lighting where you can lose your clothes freely and enjoy the pleasure of being naked. Here, lovers, Leanne and Michael get to meet again on another evening of passionate natural lovemaking. Basking in the heat having cast off their clothes, the fire flickering away radiates a soft glow onto their skin. Their bodies entwine to enjoy gently exploring and touching each other. It is sensual and meaningful as Michael lovingly caresses Leanne's flesh, taking in the image of her naked and exposed before him. His hands roam her breasts, wandering freely before he finds his head nestled between her thighs.
It's clear these two know and understand each other's bodies intimately and their connection is real as they fall easily into natural lovemaking in the most beautiful way.
Watch as the pleasure is amped up, unimpeded by the cool of the night, with just enough space and warmth to keep the temperature heated and give us all the right kind of chills.
There's nothing more arousing and sensual than two people with great chemistry indulging in some deep and fulfilling natural lovemaking. Passion can take many forms including slow and sensual connection of flesh combining and becoming one moving entity giving and receiving pleasure until both are fully satisfied.
You really can imagine the flickering of the firelight dappling your skin as you find yourself in the warm glow of this beautiful sensual fantasy world. This erotic video offers a real cosy fireside treat with some truly delicious moments—the way the light bounces off Leanne's stunning body as she lies back and receives delicious pussy licking oral pleasures.
Who doesn't want to do some natural lovemaking down by the fire…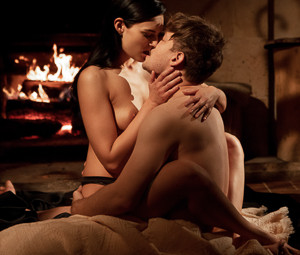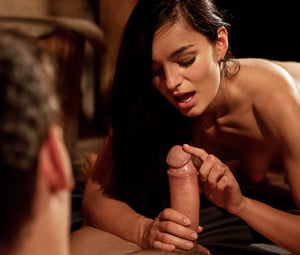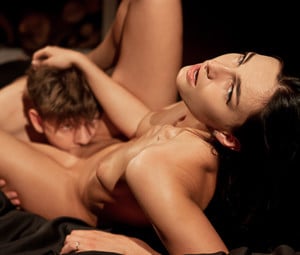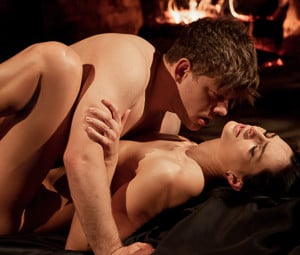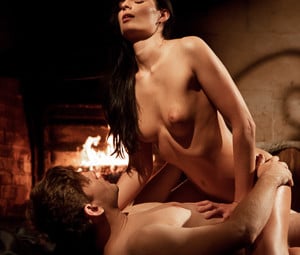 Other Films you may enjoy
Below is a selection of recently updated films and stories, just click on the image to view in greater detail