SMOKING HOT - Film
Beautiful female enjoys some self-love in this sexy smoking video
Comment
Whether you are a smoker or not, it's hard to deny that there is something very sexual in the act of inhaling on a cigarette in this artistic porn film. Indeed I have had more than a few requests for this particular fetish of sexy smoking to appear in my films, so I am intrigued by this sensual taboo act of having a cigarette and the world of smoking fetishes that exist. 
Smoking has continued to fuel this air of edgy fashionability which has been further replaced with a bad boy or girl image because it's bad, it must be sexy? But is it also the act itself that people find such a turn-on for some? The vision and the smell of that strong aroma.
It's most definitely a sensual act that is slow and meaningful. Lips brought together ready. Fingers are carefully and delicately poised, separated just enough by the balancing of a cigarette. Then there is the inhaling and control of a plume of smoke followed by the tendrils of smoke escaping the mouth. 
Now couple this act of sexy smoking with some personal clitoral pleasure, and you have a very sexy smoking erotica video.
Set by a pretty pool in the hot Spanish sunshine, this erotic smoking movie opens up, focusing on the gorgeous semi-naked Penelope as she sits down to relax by the pool, dangling her feet into the water. Sitting back alone, she takes a moment to light up and enjoy the pleasure of a slow sensual smoke. That, in turn, leaves her in a state of ease, where she soon finds the combination of the sun and the cigarette sexually arousing. Running her hands down her body, she seductively touches herself, seeking areas to stimulate herself to orgasm from pure female masturbation. Fingers slip naturally into her pussy folds, where she massages and tweaks her body into a natural sexual response in these smoking erotica clips.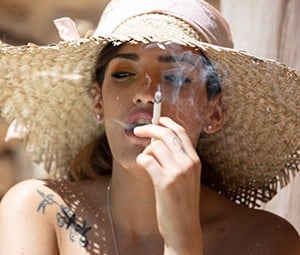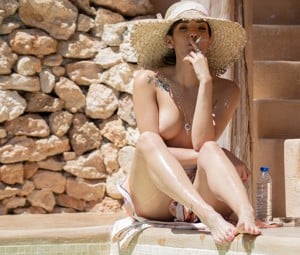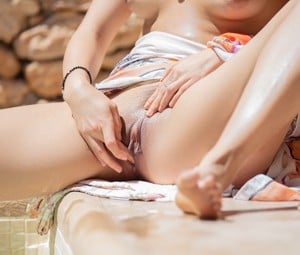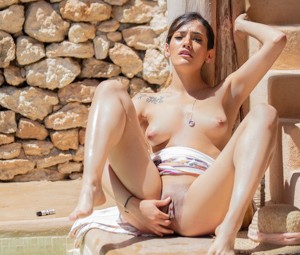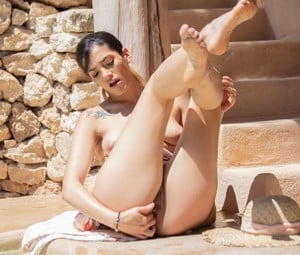 Other Films you may enjoy
Below is a selection of recently updated films and stories, just click on the image to view in greater detail