ANAL ADORATION - Film
Beautiful anal erotica
Comment
This is the continuation to the glorious PLUGGED PLEASURE film where the lovely Victoria prepares herself for the delights that await once her carefully controlling husband arrives home.
The opening scene is a sight to behold in this erotic sex toy porn video. Her delicious naked bottom stuck high up for him to see and admire as he enters the room. Dressed in her stocking tights with plenty of flesh exposed, she waits patiently for him looking so beautiful, elegant and cool in her black sophisticated lingerie and lace mask. It is very apparent from the very beginning his love and adoration for her delicious bottom exposed for him to devour and the holes he adores to fill is unquenchable. Arousing her and teasing her body so gently he uses some sex toys to add to her pleasure.
This is a beautiful erotic film full of BDSM pleasure and elegant sensual caressing. His attention offered to her smooth edible bottom is that of a caring focused lover whose aim is to give her satisfying intense pleasure that in return he can enjoy too. There is a control in what he does, he is careful as he pushes the jewelled butt plug perfectly into position before caressing and massaging her pussy with his fingers. He watches her so closely and intently, his nose often stroking her cheek as he studies her responses to his moves.
This erotic film is not rushed but steady in its pace with a wonderful build up to his finally penetrating each and every hole she has and ensuring she thoroughly enjoys her anal sex. This is a wonderfully naughty sexy film of a gorgeous couple soaking up the pleasures of anal fucking and where the loving focus never leaves her and she is left so deliciously satisfied.
A visually beautiful lingerie porn film that mixes gorgeous imagery with intense naughty fuckery of a more taboo area of sex. Enjoy the very erotic story ANAL ADORATION by the author Nicci Haydon.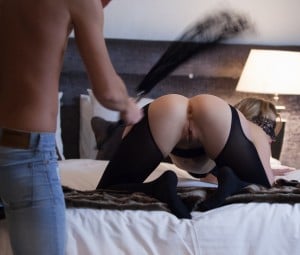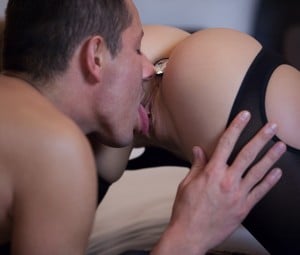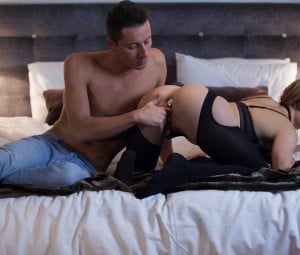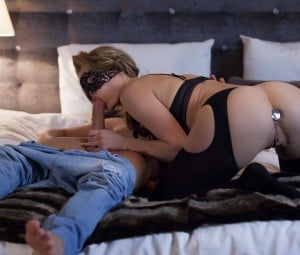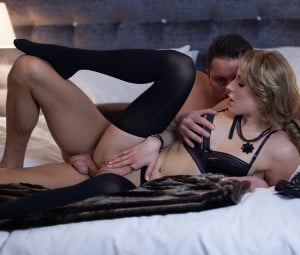 Other Films you may enjoy
Below is a selection of recently updated films and stories, just click on the image to view in greater detail