TOUCH YOURSELF - Film
Enjoy sexy self-pleasure watching a naughty solo
Comment
There is so much good healthy pleasure in sexy self-pleasure and self-love. Masturbation is good for you! Self-pleasure and self-love. Sex with yourself—for yourself is a healthy and invigorating pursuit. Indulge your solo sexy side and get some great tips along the way by watching our female masturbation erotic videos.
During these extraordinary times, masturbation is an easy and rewarding thing to do alone. Reconnect with your body and mind in a truly intimate and special way. It's a healthy pleasure that boosts the immune system too. We love to portray the positive benefits and beauty in our female masturbation videos.  So why not get in the mood for some self-love by watching our lovely Ella seduce herself for your viewing pleasure. She really takes time to set the scene for herself, dressing in a silky shirt and reclining and her velvet chair, you can tell she only has one thing on her mind—pleasure. Teasing herself slowly, taking it one step at a time, she brings you along on her intimate journey. By the time she gives a peek of her gorgeous lacy panties with the perfectly placed seam, you'll be desperate for some sexy action. So why not grab a toy, and take some time to give yourself over to the joys of masturbation.
Ella is clearly an expert in knowing how to arouse and turn herself on, playing with her delightfully erect nipples she is full of lust for herself and it is wonderful to see. As she caresses her erogenous zones your attention is at last brought to her beautiful pussy. Like many women who are engaged in understanding and seeking their sexy self-pleasure, Ella has a clit bar to intensify her clitoral sensations. Something many have claimed really does help offer quicker climaxes when stimulated, especially during solo female  masturbation sex.
As you will find as you browse through our female masturbation videos, we have many wonderful scenes of women taking ownership of their pleasure and really giving themselves a great time.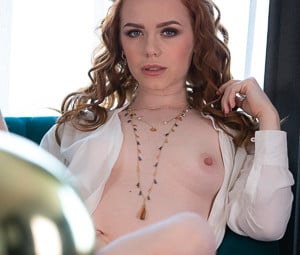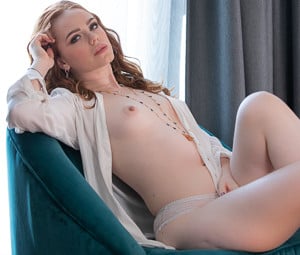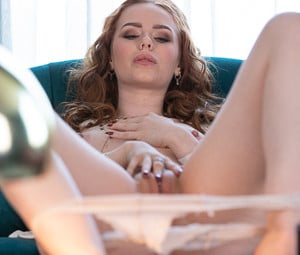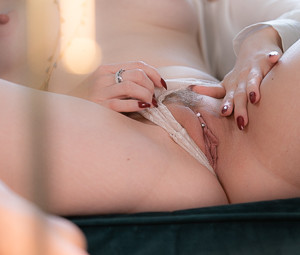 Other Films you may enjoy
Below is a selection of recently updated films and stories, just click on the image to view in greater detail