PRETTY IN PINK - Film
Gorgeous sensual girls having sex together
Comment
It's not difficult for anyone to find beautiful natural girls together sexy, especially when you can genuinely see their combined pleasure in each other. It's a real passion of pleasure and lust that these girls enjoy in this beautiful erotic film, that starts innocently as gentle girl on girl interest and soon blossoms into some very intimate and physical lesbian sex. The scene opens up with a very pretty vision of girls in pretty soft pink dresses that reflect the elegance of their surroundings; you may be forgiven to realize this will soon melt into a hotbed of sensual feminine lust, sexual fulfillment and simply put … girls having sex.
Uninhibited girls who enjoy sex with both men and women are very much sexual creatures who are liberated and free in their exploration of pleasure. They understand the ability to enjoy, tease, and heighten arousal in others seemingly so easily and carefree. Julia and Alexa not only look so beautiful as they slowly reveal their delightful feminine curves, and natural hairy pussies they fully relish in each other's bodies. Careful sensual attention is given to each of them. Deep and meaningful kisses soon evolve while lips are nibbled, nipples devoured and tasted and clits are tenderly and erotically rubbed and teased. Their perfect vision soon melts as their lipstick smoothers across faces as they giggle and enjoy devouring each other as much as they can.
Girls you could say are very fortunate to enjoy such intimate sexual pleasure with both sexes without any concern of judgment. They can just immerse themselves in pleasure while truly understanding the feminine form, its subtle ways and how best to trigger arousal and sweet orgasm in such a deliciously beautiful and horny manner. So here is another vision of erotic pleasure for you to sit back and enjoy, as this beautiful soft porn video is quite simply the fun of girls having sex together.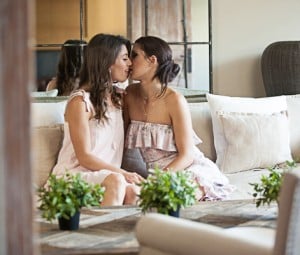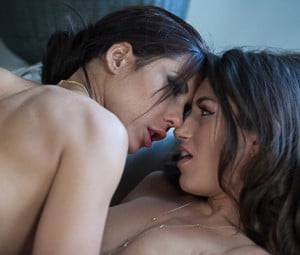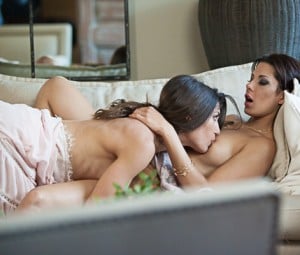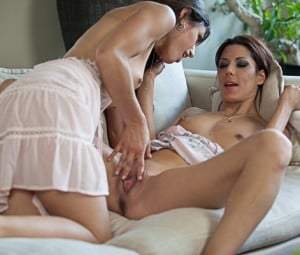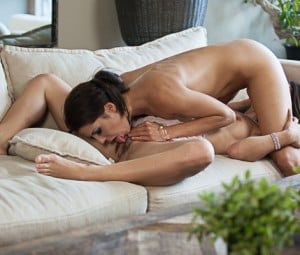 Other Films you may enjoy
Below is a selection of recently updated films and stories, just click on the image to view in greater detail