THREE IN A BED - Film
Naughty sexy FFM of girls in bed with boyfriend
Comment
Are you in the mood for some naughty sexy FFM threesome fun? Well, guess what, so are we!
Is there such a thing as the perfect threesome? Maybe in your head, you have it fully mapped out, the multiple limbs all entwined as the additional number ensures there are bodies touching and caressing every inch of you. Maybe a threesome of all the same-sex brings a certain degree of sexual balance but if you're the single of one sex to a couple of another sex the balance might not be so easy to achieve.
Well in this deliciously enticing naughty and sexy FFM film it's clear that the girls, Carolina and Julia are so horny and extremely turned on by each other. At first, our poor Sylvan, though not all fo you would think so, finds the heat of their sexuality a little overwhelming.
The girls are so focussed on each other and their slightly kinky sex that the added fingering from behind from Sylvan as he strokes his cock may come as a slight surprise. Luckily the girls soon take notice of Sylvan and begin pulling him into the action, giving him an equal share in the pleasure as they lick and suck each other into a glorious tangle of bodies and lust. It's a beautiful exchange and the three are clearly having a brilliant time ravishing one another and taking their mutual pleasures.
Watching your lover's pussy being fucked as you rub her clit must be one of life's most thrilling sensations or imagine the feeling of having two people worshipping you simultaneously. Well, we are delighted to help you understand how that may feel by bringing you this extremely naughty threesome porn video for you to indulge that fantasy and get yourself fired up.
It's wonderful to see people fully give themselves over to the natural delight of being at one with their sexual desires, something we truly embrace and champion here at FrolicMe, providing high quality porn videos for women.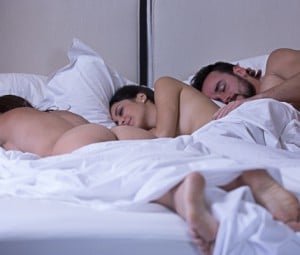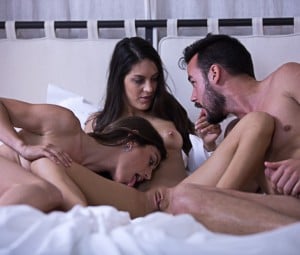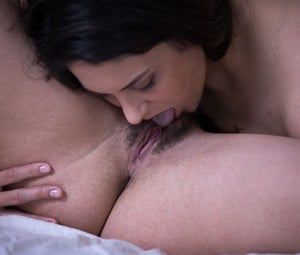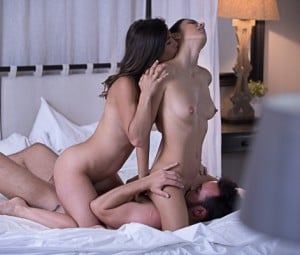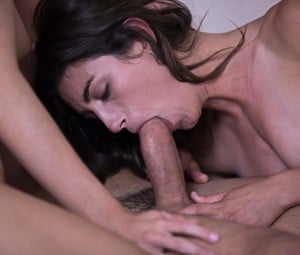 Other Films you may enjoy
Below is a selection of recently updated films and stories, just click on the image to view in greater detail