FINISH ME OFF - film
Be the voyeur and watch as she turns herself on
Comment
How do you connect with your lover before you even touch? By letting them have all eyes on you. Touching yourself and showing how you turn yourself on has the potential to be one of the sexiest things you can do. Your lover will adore it as much as you, so enjoy the thrill of knowing they are utterly captivated by your every move as you engage in some erotic pussy fingering right before their eyes.
Putting on a show that ignites both your passions, daring each other not to touch or break eye contact from the delicious scene. Your lover watching you as your caress your body, arousing your nipples and smoothing your hands all over your desperate wanting flesh. All the while you're watching them as they watch you, gauging their reaction and when they might pounce to join in and finish you off with a long hard and erotic pussy fingering.
Elena is treating George to the show of his life, teasing herself and him by spreading her thighs and playing with her pussy right in front of him. She's turning herself on and groaning as he sits impassive, the only sign he's interested the slow tap of his foot. How long will he resist? Elena is thoroughly enjoying her moment in the spotlight and brings out a vibrator to enhance the fun and her pleasure. Still, George simply observes… witnessing Elena come undone at her own hand until at last she slides off the bed and glides her stockinged foot up to his crotch, daring him to come and finish her off.
And finish he off is exactly what he does taking her lead and giving her a most expert erotic pussy fingering. Elena is a woman who knows her body and what she likes and makes sure that she gets just that. Lucky for her, George is also fully aware of her desires and how to arouse her to the glorious climax she so desperately craves.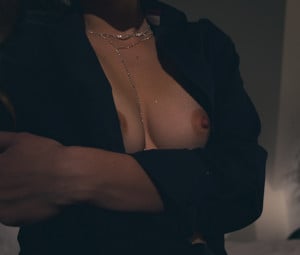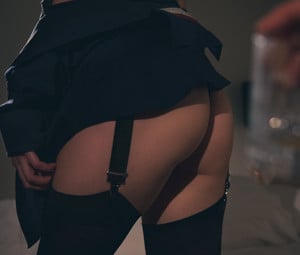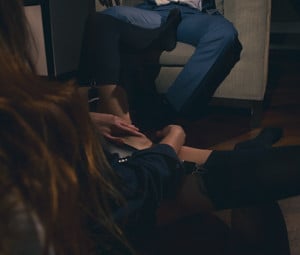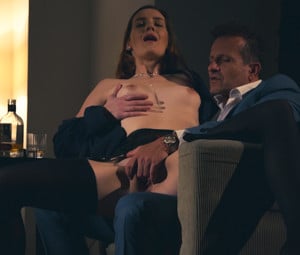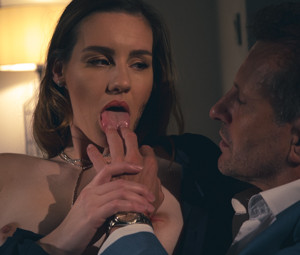 Other Films you may enjoy
Below is a selection of recently updated films and stories, just click on the image to view in greater detail