KINKY CHRISTMAS - FILM
Kinky sex during Christmas time
Comment
A perfect Christmas should also allow for some fabulous erotic Christmas kink, and that's exactly what our naughty pair find the time to enjoy in this erotic movie. Part of a special seasonal offering is this 2 part erotic enticement, here the first to whet your appetite with some delicious kinky sex, followed hard on the heels with a full festive fuck just in time to welcome in the start of 2015. This Christmas erotic film will get you in the cheeky mood for some full-on fuckery.
Having a quiet prelude to their Christmas festivities, they decide to welcome in the night by exchanging gifts together. Not any gifts, of course. These were those sexy ones hidden under the tree and ones for her to wear and use for their own personal sexual delight.
Upon opening the first box, a silver bejewelled mask to hide her face and the second a naughty hard glass dildo in which to tease and arouse her pussy. As he sits back to watch her open her gifts, she delights in playing up the moment and ensuring he gets a first-hand glimpse of her lifting her dress and spreading her legs far apart to show him just how wet and hot her pussy can get. Stroking and gliding her new toy along and deep into her beautiful pussy she gives him a delicious show just for his eyes. Imagine now how aching he is for her, his cock just bursting to take her all for himself, her mind already racing with how she wants to be devoured. With beautiful imagery, this soft porn film is set in an elegant and rich environment. Its the perfect way to enjoy some kinky Christmas over this special season. Happy festive fun to all xxx.
The sequel of this very sexy female friendly porn film is CELEBRATION FUCK, so don't stop your enjoyment here.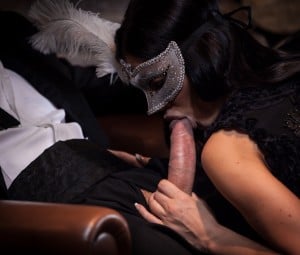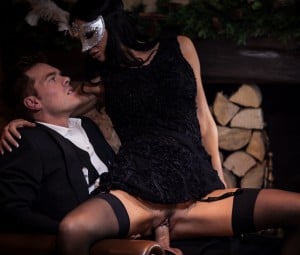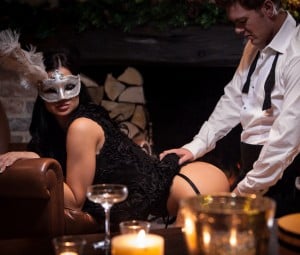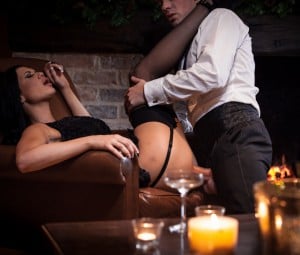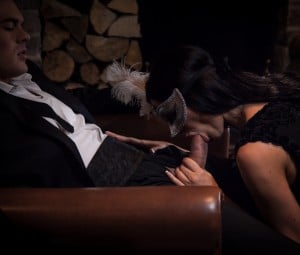 Other Films you may enjoy
Below is a selection of recently updated films and stories, just click on the image to view in greater detail