MASTURBATION TIME
The beauty of finding time for personal sexual pleasure
Comment
When do you find your time for some personal sexual pleasure? A chance to engage with your body in a positive way and take back control of your sexuality and pleasure. Finding some alone time when you can comfortably get in the mood. If you need a little stimulation, some steamy erotica or erotic sex  will help to bring your mind alive with sexy thoughts of self-seduction.
Walking up slightly horny and languishing in the morning softness, what better way to ease yourself into some solo sex than picking up your favourite erotic book and indulging in some one-handed reading.
In this film, Leidy has most definitely woken up with personal sexual pleasure on her mind, and as her fingers leaf through the pages of her saucy novel, it's not long before her self-lust takes over and her fingers are rifling through some very different pages!
Leidy luxuriates in her gorgeous body, exploring every dip and curve, turning herself on as she talks to camera, bringing us along on her delightful ride, or is she watching herself in the mirror? We can't be sure, but what we do know is that Leidy is an expert in understanding exactly how to arouse and then fuck herself. It's glorious to watch someone so liberated and in tune with their body.
She plays with her beautiful plump pussy, teasing us, building our craving for a peek between her gorgeous thighs. Knickers cast aside at last we share in the treat of watching her plunge her fingers deep into her desperate sex. Back arching, breath deepening, she takes care of her personal sexual pleasure, bringing herself off again and again with her legs splayed wide. She knows full well what reactions she's eliciting in her audience and herself.
A perfect erotic sex video to inspire your own self-pleasuring, especially for Masturbation May. So make sure you browse through our gorgeous film collection of female masturbation.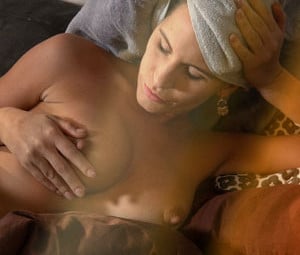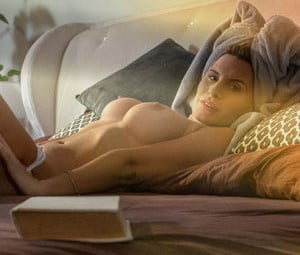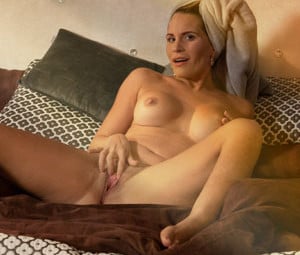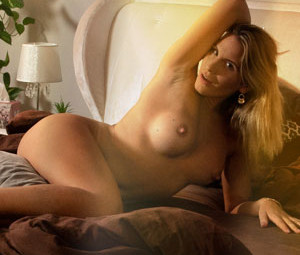 Other Films you may enjoy
Below is a selection of recently updated films and stories, just click on the image to view in greater detail