JUST HANGING - Film
Sexy naked and bound man enjoys a naughty handjob tease
Comment
For those of you who want to see the naked Juan just one more time… in case you didn't get enough of him this summer, this is a naughty little horny tease I know many of you ladies will certainly enjoy.
So a throwback to our sunnier times, Juan is found bound and restricted, his arms restrained above his head as he is left standing outdoors in the hot Mexican heat. His body naked he waits for the dark long haired Katana to find him and decide what she wishes to do with him, in this hot outdoor sex film.
This online film is about the vision and the art of tease and seductive pleasure. In this case, it is as simple as offering your lover a tactile and sensual erotic handjob and in this case while there is little he can do. The fun of sex doesn't always need to be penetrable. Arousal and focused stimulation to encourage and seek the satisfying sensation of an orgasm can be just as welcoming. Taking the action away from one lover and transferring the ability into the hands of the other can be very sexy indeed. Using restraints and handcuffs just fuel and add excitement to the moment. Although as you would imagine it is not just Katana's hands that are used to induce the pleasure, but her mouth and lips to encourage a very satisfying ending and a delicious blowjob that makes Juan cum hard.
Moving freely around his body, Katana does enjoy the physical presence of Juan's athletically toned naked torso, which she can truly admire before her. Hands drift down his body as she moves around touching, stroking and caressing him as she does until they touch upon his sizeable cock between his thighs. Shaping her fingers around his appendage she enjoys the sensation of wanking him slowly at first while she feels his tool enlarge within her hands. She is completely in control and there is little he can do but to ride the sexual pleasure that she is giving him. The regular motion quickly brings Juan alive, before her mouth is upon him taking his cock between her lips as her tongue and mouth tease his cock still further. The combination of her lips and tongue working at his big cock bring him to a very sweet orgasm when he can't help but cum on tits, her beautiful naked tits.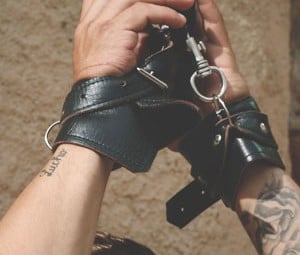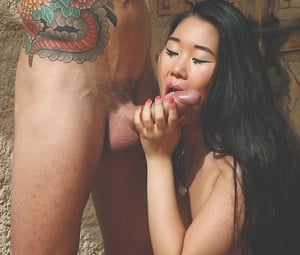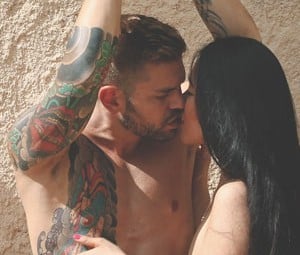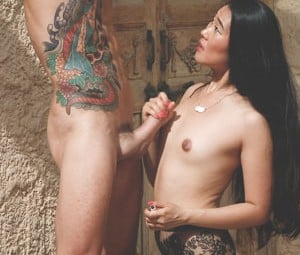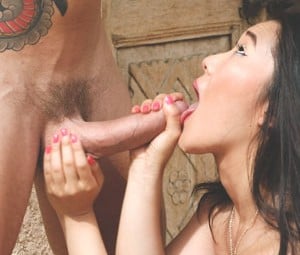 Other Films you may enjoy
Below is a selection of recently updated films and stories, just click on the image to view in greater detail