SHADES OF GREY - Film
The pleasure of succumbing to your lover during light submissive sex
Comment
There is a delightful ritual in the roleplay in this erotic film which captures the sensual intimacy of light submissive sex.
The opening scene shows beautiful Romy, kneeling naked, quietly placing metal restraints around her dainty wrists while maintaining a demure downward gaze. There she waits patiently, ready to succumb to her lover's attentions.
Submitting to a partner does not mean that sex needs to become rough. On the contrary, there can be a dominance of touch and focused pleasure in light submissive sex and roleplay, which can excite the receiver and change the dynamic of sexual intimacy.
The couple have set up the scene, discussed what each would like to do and now it's time to act out their fantasies together. Romy and Ricky glow in the sultry lighting which adds to the brooding sensual atmosphere. The sole focus of this moment is them and their pleasure.
Ricky takes his time, gently caressing his docile lover as she patiently absorbs and luxuriates in his ministrations, adoring and caressing every part of her as she kneels.
Having your beautiful lover restrained and kneeling before you is heady and arousing indeed, and it's not long before Ricky stands above Romy to reveal his cock for her attention.
A sensual blow job is the sexy prelude to what is to come next in this intimate erotic BDSM film.
The kinky action ramps up when Ricky leads Romy to a post where her arms are secured seductively above her head. He shuffles her feet apart and we tremble alongside Romy as her lover's fingers begin to explore her glistening wet pussy through her panties. It is one very hot fingering and even more heightened when he stops, just as she is about to come, edging her and ensuring she'll be absolutely begging to climax.
This is a lovely portrayal of light submissive sex where the action might not be too intense but the orgasms certainly are…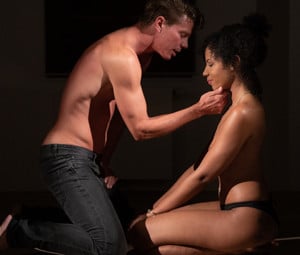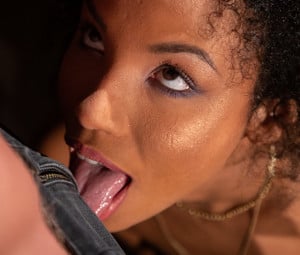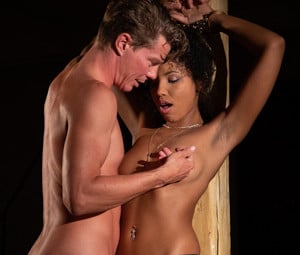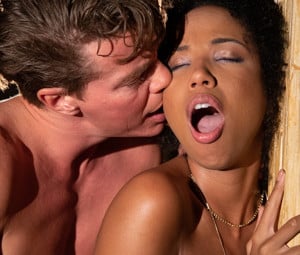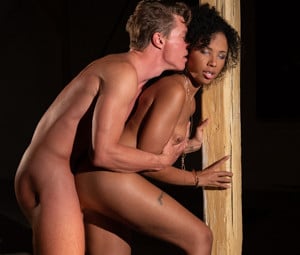 Other Films you may enjoy
Below is a selection of recently updated films and stories, just click on the image to view in greater detail