GAGGED - Film
Ball gag wearing beautiful female plays before her lover
Comment
What do you wear to show your submissive side to your lover? What sign or signal can you relay to show your complicit nature adding fuel to the erotic tease to complement your bondage play? What also instantly makes you feel aroused and ready to be dominated? What better to wear than a ball gag?
Well, a ball gag by its very nature, is symbolic of your submissive role sending all those signals straight through his body as well as yours. It's both a physical toy, restraining your mouth that will muffle your pleasured erotic moans while your mouth drools and dribbles in erotic anticipation. Just the vision of wearing such a ball gag submissive sexual accessory can be a stimulating treat in itself to your dom in light BDSM by adding a certain exciting edge to dominance and submission play.
There is equally something so fabulously erotic to see a very beautiful woman sat quietly and poised, her ball gag in place, the excitement of what is to come growing deep inside her. In this erotic movie, the sexual intensity of the moment is too much and she shows in her submissive way her sexual desire to please her lover with some kinky sex. Spreading her legs before him she seeks to pleasure herself, watching her body as her fingers play and tease while seeking his approval just by his look. Her eyes dart to and fro as her body responds to a more heated need, her fingers rubbing, finger fucking and delving into her moistening pussy. Her moans grow as her mouth and lips are wet and ooze saliva around the ball of her gag. His passive interest drives her need to satisfy him more and please his vision of her wet aroused pussy.
Taking a toy she pulses and penetrates between her lips to enflame her growing orgasm as she continues to watch for his approval. Her sounds becoming more erotic and sexual as they are muffled and restrained through her ball gag.
It's a vision that arouses a sexual interest in many of us. The thought of playing out the role of either dominant or submissive only heightens pleasure further and wearing the ball gag most definitely adds a delicious dose of kink.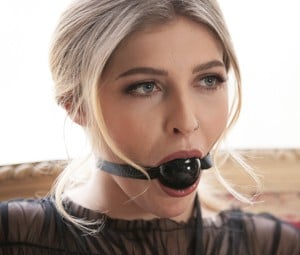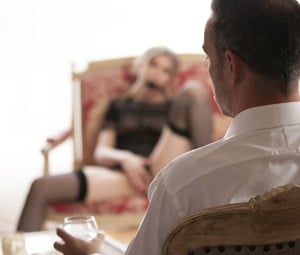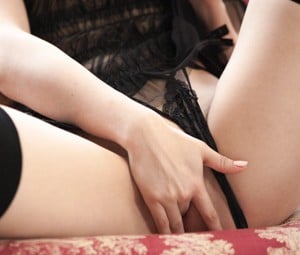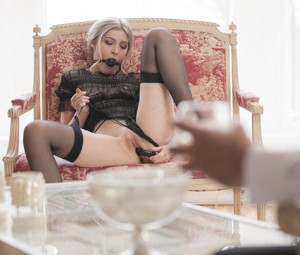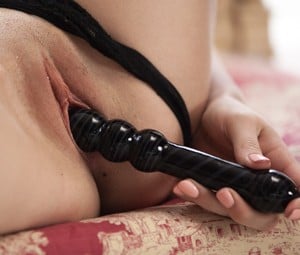 Other Films you may enjoy
Below is a selection of recently updated films and stories, just click on the image to view in greater detail