TRIPLE DELIGHT - Film
Sensual MFF filmed in the soft dappled outdoors
Comment
There is no denying there is some very beautiful arousing imagery in this incredibly sensual MFF video. It brings together a wonderful collaboration of sensual, intimate female pleasure and the additional thrill of including another person to intensify and heighten sexual fulfilment.
Following on from their time together in DAPPLED DELIGHT, Jimena and Miriam are joined by Miriam's male lover Jorge who finds himself the centre of some very sexy and sexual activity. Surely this has to be most men's dreams to find himself nestled naked between such gorgeously sensual and highly sexual girls as they continue on their feast of each other and Jorge.
The whole film is very natural. Bodies are at ease in a beautiful nude state, enjoying the tactile pleasures of continual touching, stroking and kissing each other. The chemistry of the girls is captivating as they enjoy the addition of their extra cock, which only increases their ability to explore each other while they can have the multiple enjoyments of extra hands arousing and stimulating their bodies. It's a very natural sexual outdoor sex video portraying the simple but incredible delights sex can offer in a relaxed and fun situation. You can expect plenty of delightful unrushed oral pussy licking fun, each enjoying tonguing each other's sex whilst using their hands and fingers to arouse and induce intense sexual sensations, clearly stirring their bodies more and more towards an orgasm release. The oral pleasure only intensifies in group sex situations as actions are multiplied with extra hands, tongues and in this case a sexy cock each girl can enjoy.
For many, I am sure this three-way sensual MFF will be an erotic movie that will be watched many times for its raw and naturally sexy chemistry. A wonderful example of the beauty of sex captured on film for all to share and enjoy. So, if you like your adult films full of sensual pleasure this one is definitely for you.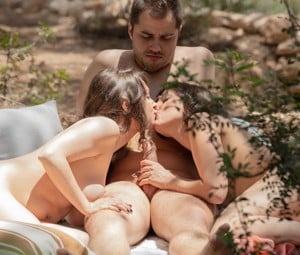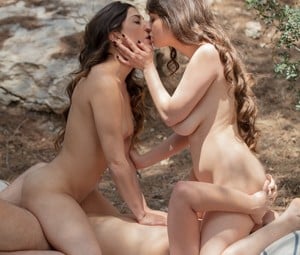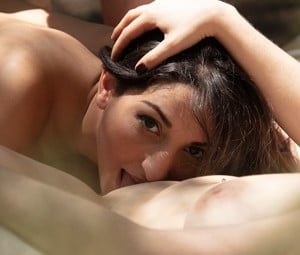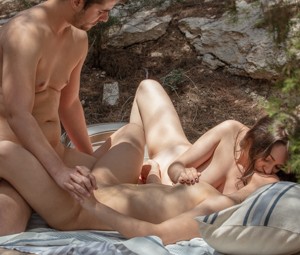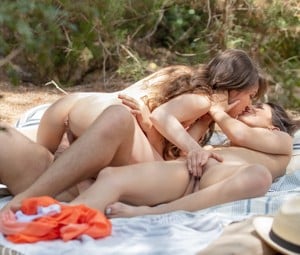 Other Films you may enjoy
Below is a selection of recently updated films and stories, just click on the image to view in greater detail